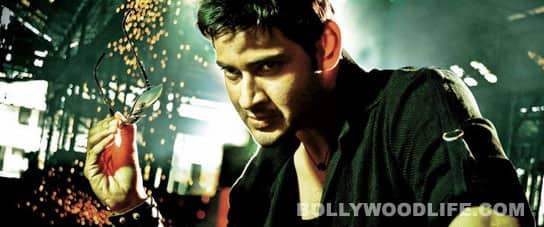 While Bollywood movies frequently make it to the US charts, it's a rare feat for a Telugu film to do so
American cinemagoers are finding themselves staring at a poster of an Indian hero in a black shirt, holding a pair of sunglasses for a film with a strange title – Dookudu! For that's the film that is slowly becoming a rage among Indian cinemagoers in the US. Dookudu reportedly garnered USD 82,000 in its first three days in one multiplex in Virginia. That is how much Brad Pitt's Moneyball has garnered in three theatres in New York City and Hollywood during the same period. Dookudu's distributor revealed that the Mahesh Babu-Samantha starrer has grossed USD 1.4 million across USA in its first three days. This despite the fact that since the film is in Telugu, a majority of non-resident Indians who hail from other parts of India, need subtitles to understand it. While Bollywood films usually earn a lot of revenue from the US, it is unusual for a Tollywood film to achieve this feat and actually be mentioned in mainstream American newspapers and magazines like LA Times and Variety. In fact, the only other Telugu film to earn this amount of revenue, did it over three months. Bollywood producers, watch out. You have stiff competition ahead.
'Dookudu' Movie Review: Mahesh Babu retains his style quotient!