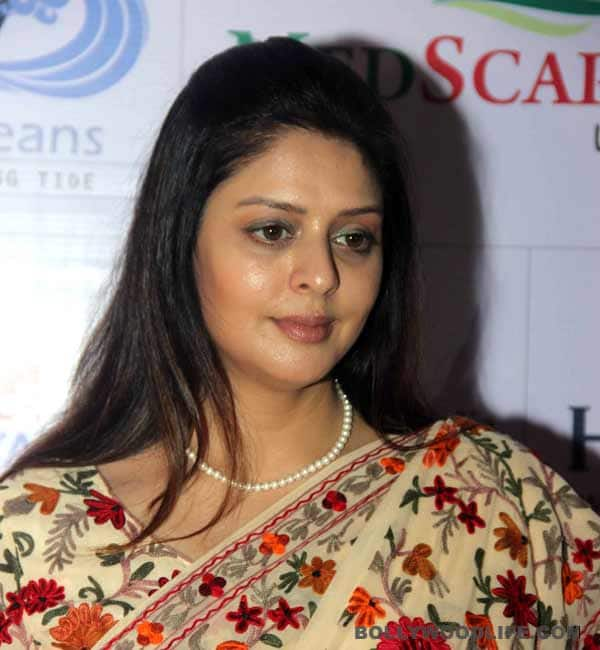 The Congress candidate Nagma said to be leading in Meerut initially, ended up with only 13,222 votes!
The former glam doll of Kollywood, Nagma has not just  lost the Lok Sabha elections this year. The actor has received a thrashing as she could just garner 13,222 votes compared to 1,67,298 votes to  her BJP counterpart Rajendra Agarwal.
Nagma, who has been the controversy queen in this Lok Sabha elections, was touted to be leading in the initial phases of vote counting. Many thought the sexy star could count on her filmi background to attract voters of Meerut. But the people of Meerut seemed to have other ideas.
The former diva has lost the Lok Sabha elections for the second time, after her debut in politics in 2009. The 39 year old actor turned politico has been a rage amongst gossip mongers recently. It was rumoured that the actor slapped a man who had allegedly groped her during an election campaign.  And enough has been said about her infamous incident with a Congress MLA trying to kiss her in the public during a rally in Meerut.
It was believed that her film star image would be enough to make her popular among the voters but when Nagma lost to BJP candidate in such alarming numbers, one does have to question her statement about absence of so called  NaMo wave in her constituency.