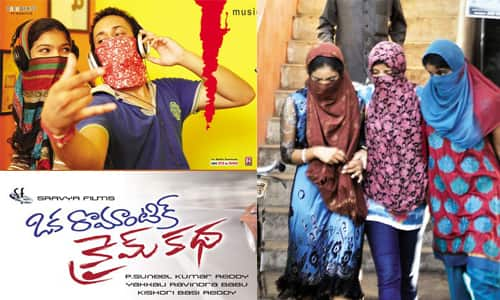 Director Suneel Kumar Reddy's new film focuses on domestic issues faced by women
Director Suneel Kumar Reddy's yet-untitled next Telugu film will be an extension of his last directorial Oka Romantic Crime Katha. He has even retained the same cast and crew for the film.
While Oka Romantic Crime Katha was about sexual abuse, Suneel says his new film will address several other domestic issues.
"This film is not a sequel to Oka Romantica. It just features the same cast because I felt it would make sense to address these issues with the same actors who connected with the audiences with the last film. We've tried to address several issues faced by people of this country, including the Nirbhaya incident," said Suneel.
The poster of this film features three young women. Suneel says this was done intentionally to attract college-goers and youngsters.
"This film may not be suitable for parents and family audiences. I want college students to watch it with their friends. The three women will represent the voice that women seldom get in real life. We are planning to release the film next month," he added.
The film features Manoj, Anil, Priyanka, Manpreet Kaur and Divya in the lead roles.