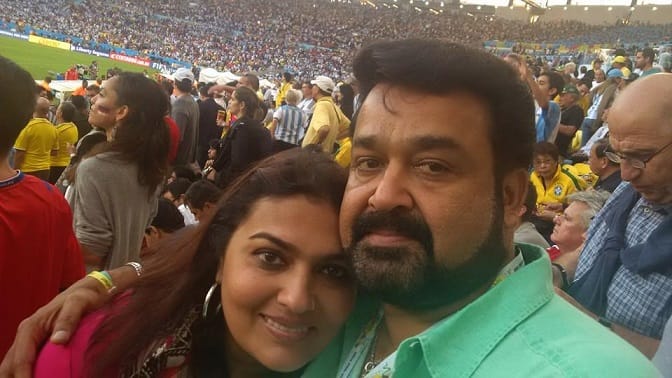 While the lovely ladies rooted for Messi, they were left heartbroken at Argentina's loss
While the entire world was glued to their TV screens to catch the FIFA World Cup final, how can our film stars be far away from the massive fan frenzy. While hotties like Kajal Aggarwal and Amala Paul were transfixed  following the big finale, Malayalam superstar Mohanlal caught the game live from the stadium. Here is what these celebs had to say in social media:
Kajal Aggarwal posted on Facebook," Biggest stage of the biggest sporting event! I'm soooo excited! Heart says Argentina- really want Messi to hold the cup but brain says Germany! Omg! Killer night tonight's going to be. Can't wait. Want to be in Rio right now."

Amala Paul posted on Facebook,"  Will it be #Messi tonight ?! My heart says #Messi .Waiting for the shoot to get over and catch my fav boys in action .what do you guys say ? It's gonna be a crazy night wit my team #ARGvsGER".  She later added," Congratulations Germany! &Argentina was incredible too they put their heart&soul in to that game .well Messi & Götze are heroes today.What a great final!!"
Prakash Raj tweeted,"My heart yearns for Argentina .. …..Mind says Germany !!!!! Ahhhhh waiting for kickoff". After the match, the actor-director tweeted," Heart ache …..but yes .. Germany !!!! Cheerss."
Jayam Ravi tweeted,"Congratulations Germany! Whatta night well deserved. But my heart still goes out to Arg. #Messi"
Peruchazi star who was in Brazil to catch the grand finale, constantly tweeted pictures of his from his stay at Samba land.