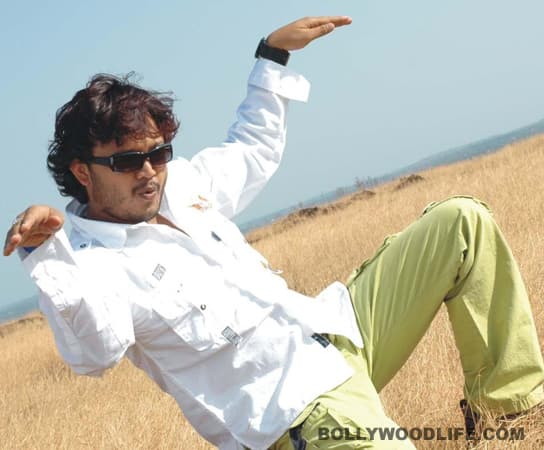 The star refused to use a double for the action sequence
'Golden Star' Ganesh and his leading lady Bhama were injured while shooting an action sequence for Shyloo in Munnar. The incident occurred when the actor refused to use a duplicate and performed a glass-breaking stunt himself.
Director S Narayan and his crew, who have been shooting extensively in Kerala over the last 10 days, were busy organising an action sequence that had Ganesh breaking glass. As the camera started rolling, Ganesh jumped on the glass from a height and the broken shards hit him and his co-star Bhama. Our sources told us that a small glass piece pierced Ganesh's right eye causing severe bleeding and temporary blinding.
Even Bhama, who was standing near Ganesh, was hurt in the shoot. Both stars were rushed to a hospital and shooting was called off. Our sources tell us that the unit will wait till the two stars have recovered completely before resuming the shoot.