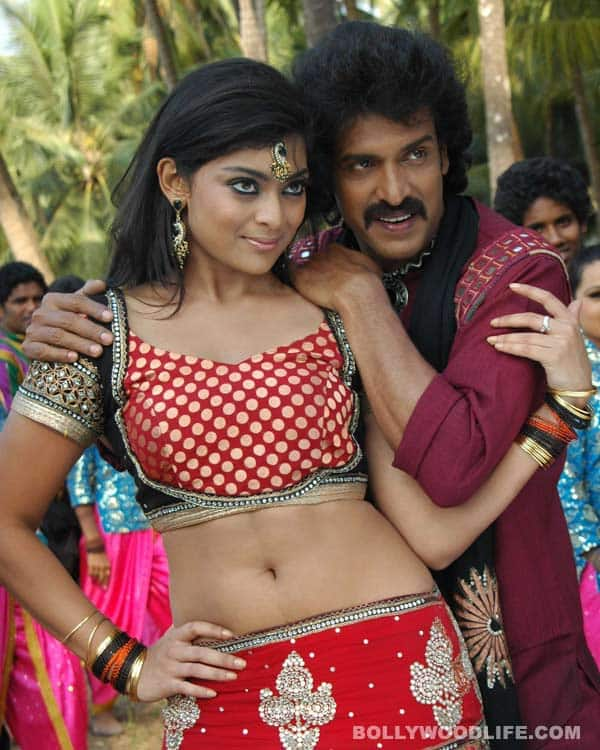 Whether it is a single role or multiple, Upendra never fails to experiment with his characters. Most of his films are proof of this and the same goes for his latest, Godfather
The Kannada flick showcases Upendra in different avatars. And it's an Upendra film all the way. The movie tells the story of the happy-go-lucky Vicky and his rich and stern father. Suddenly, Vicky begins to display some odd behaviour and is accused of attempting to rape his girlfriend's cousin and an attempt to murder his father. After some dramatic scenes it is revealed that Vicky is not responsible for these crimes. Who is and why he does it forms the climax of the plot.
There are many characters and incidents in the film, but director Sriram fails to come up with a gripping narrative style. Though the screenplay of the film is tight, the film lacks punch. If not for Upendra it would have been a damp squib. But the fine actor that he is, Upendra lifts the film with his performance. Apart from Upendra, the film has few saving graces. Even the music of AR Rahman is a disappointment and so is the performance of debutante Soundarya. The supporting cast of Ramesh Bhatt, Hema Chaudhary and others perform competently.
Godfather is to be watched only for Upendra's performance.