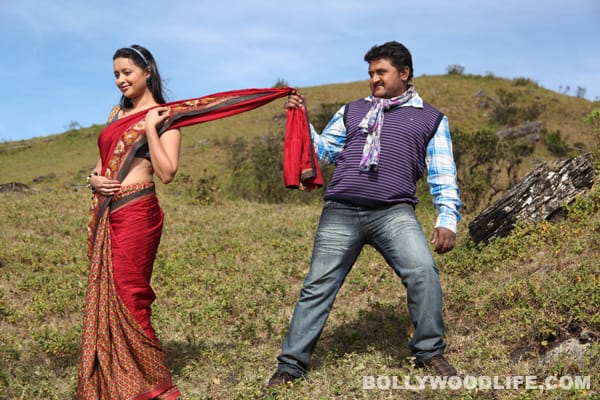 Pyaarge Agbuttaite may have been a chartbuster, but the Komal-starrer Govindaya Namaha, in which the song featured, doesn't have the makings of a successful film
Govindaya Namaha could have been a successful film, but for the total absence of logic and the double entendre dialogues which spoil it completely.The film is about Govinda, played by Komal, saving a software engineer who wants to attempt suicide. The software engineer tells Govinda why he tried to end his life and asks Govinda, who is also on the top of a building intending to jump off, for his story. Govinda tells his story in flashback about how he cheated on three girls and how he was cheated by the fourth one.
The film begins promisingly, but slips into boredom in the second half. It is also illogical and clumsy. Director Pawan Wodeyar then attempts a quick climax, in a seeming effort to wrap the film up in a hurry. Komal excels in the role of Govinda and makes the film watchable to some degree. Newcomer Parul has also given her best for the film. Harishraj, Ana, Dattanna, Raju Talikote and Mukhyamantri Chandru have done their bit. Kudos to Gurukiran for his hits songs, particularly the chartbuster Pyaarge Agbuttaite. The camera work by Suresh Babu doesn't rise above the ordinary. Komal fans are the only ones who might find some virtue in Govindaya Namaha.
ALSO READ:
LUCKY Movie Review: Yash and Ramya lack chemistry