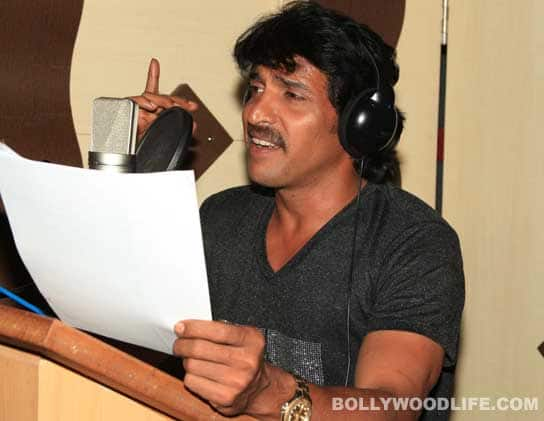 A bicycle! That too for a movie named Maryaade Ramanna
Upendra is known for selecting characters of myriad hues, on screen. But this is the first time he will play a cycle! Relax, he is not going to go rolling down a hill. He's just lending his voice to a bicycle in his next movie Maryaade Ramanna. Wondering how bicycles can talk? It's for a sequence where the lead actor Komal travels on his cycle and discusses life with the machine.
Maryaade Ramanna is a remake of the Telugu movie of the same name, which was directed by SS Rajamouli with Sunil playing the lead role. The Kannada version is being directed by Guru Prasad. The original Telugu film also had this cycle scene and action hero Ravi Teja had lent his voice to the cycle.