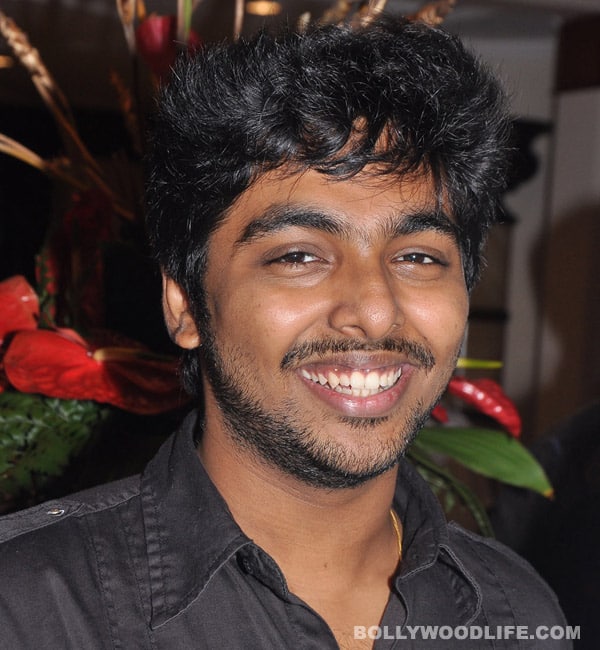 The composer is all set to take the marital vows with his longtime girlfriend Saindhavi
Kollywood is getting set for what is expected to be the industry's wedding of the year. Young composer GV Prakash and Saindhavi will tie the knot on June 27.
The high profile marriage will take place at Mayor Ramanathan Hall at MRC Nagar in Chennai and the who's who of the Tamil, Telugu and Hindi film industries are expected to attend.
Rakesh Chaurasia and Shashank will give a flute recital on the occasion.
We hear Anu Vardhan, wife of ace director Vishnuvardhan, is designing the bridal attire and also the groom's dress for the big day.
"I am happy that I am going to marry the girl I have loved for a long time, that too with the blessings of the elders in our families," says GVP, nephew of AR Rahman, with a broad smile.