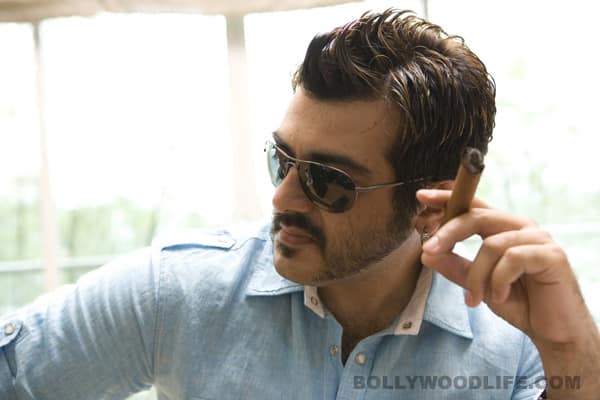 Elsewhere it's Labour Day. But for Ajith fans its time to bring out the cake and candles for their idol
This day is extra special for Ajith, as he will launch the audio of Billa 2 on his 41st birthday. Billa 2 ,also marks Ajith's 51st film. The talented actor's next film is a big-budget venture and he has pushed himself to extreme limits to perform various death-defying stunts. Asked about such dare-devilry at the age of 40-plus, the self-effacing Ajith says, "It's what I get paid for." As always, the reclusive Ajith is unlikely to go on promotional tours or grace TV studio couches talking about his upcoming movie. It was the same before last year's Mankatha. And what a superhit that film went on to be! Obviously, he knows what he's doing.
If Ajith is wise, he's also wonderful, according to his co-stars. His Billa 2 team, from co-star Bruna Abdullah to the stunt master cannot stop talking about what a nice guy Ajith is, on and off the set. So, here's wishing this very nice guy a great birthday and every success with Billa 2.
ALSO READ:
Ajith to retain 'Mankatha' look for future movies