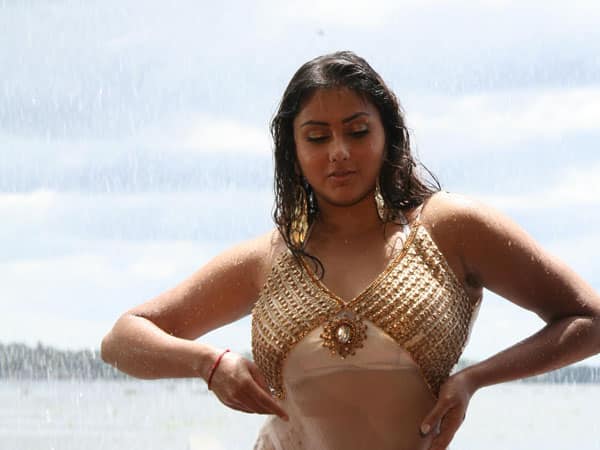 The sexy actor will be playing a yoga teacher in her next
For those of you who thought that Namitha was long lost in the past and her days as the glam queen of south cinema were far forgotten, here's a fresh bump to wake you up. She is all set to scorch the screen again with a Kannada film titled Namitha I Love You. The flick, which will see her fight a dreaded drug mafia gang, is already in its post-production stages.
Shot in just 40 days, it will feature Namitha in the title role as a yoga teacher. There are seven sensuous songs that will have her gyrating to whistles and claps. "The film is already in the post-production stages and the audio will be released next month," confirmed Jayasimha Reddy, who is multitasking as the director, story and screenplay writer, and music director. He also revealed the message in the film: "Love is important, but it is not everything in a student's' life," meant for the younger generation.
"A transformation among the youth is very necessary," adds Namitha.