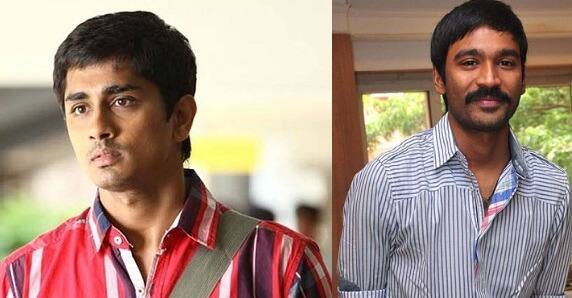 Two days ago, the Boys star had tweeted to great lengths expressing his frustration as his movie release was postponed yet again
Siddharth was said to have three releases this year. But already more than half of 2014 has passed, but there seems to be no end to the prolonged delay in release of his film Jigarthanda. After being put off on numerous occasions for past few months citing distribution trouble, the film was supposed to hit screens on July 25. But the film has again been kept waiting as the producer has yet again postponed the release.
An enraged Siddharth took to his twitter and vented out his frustration blaming external forces being responsible for film's postponement. A little birdie chirped to us that Theiya Velai Seiyanum Kumar actor may be referring to Tamil superstar Dhanush as the above mentioned external forces.
Producer of Jigarthanda, Kathiresan and VIP star Dhanush are good friends. Grapevine has it that Dhanush may have asked producer Kathiresan to shift Jigarthanda's release  in order to avoid clash with his Velai Illa Pattadhaari, so that VIP can cash in at box office even in its second week. The decision to procrastinate  film's release has not gone down well with actor Siddharth who accused the producer for taking decision even without considering his or director Karthik Subbaraj's opinion.
So now that Jigarthanda has been postponed for the umpteenth number of time, fans are left wondering when Siddarth's film will finally release.