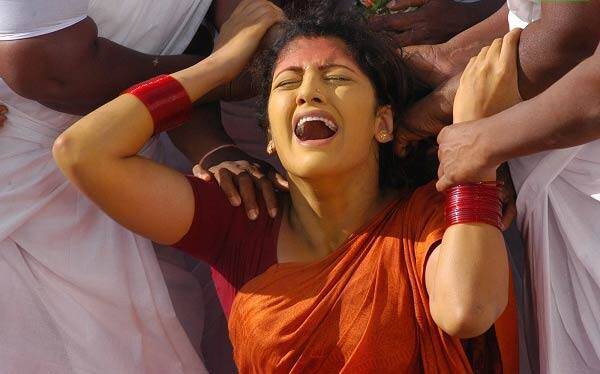 Apparently, the film is not entirely a work of fiction!
Filmmaker Kodi Ramakrishna says his forthcoming Telugu fantasy thriller Avatharam is loosely based on a real incident in Kerala. He says it's about a woman's fight against a devil and the graphics used will the film's high points.
P Vasu: Ravicharan referred my name for Drishyam's Kannada remake!
"The story is loosely based on an incident in Kerala that I came across recently. It's about a woman who takes the devil head-on with her ability to do something extraordinary. I made some changes to the original story and adapted it to the screen," Ramakrishna said.
"Like my previous films such as Ammoru and Arundhati, this film too shall be high on graphics. This time we have upped the ante and roped in foreign technicians to work on the visual effects, which is sure to catch the attention of the film-goers," he added.
Kannada movie Lucia's Tamil remake launched!
Kannada actor Radhika will play the lead in the film, which will also feature senior actor Bhanupriya in an important role. "I feel Radhika is an exceptionally good actress. The audience will feel the same after they watch her on screen. This is a very dear project as I spent more than two years on it," said Ramakrishna.
Koothu-P-Pattarai artist Sri Balaji enters Tamil cinema!
Also starring Rishi, Annapoorna and Sathya Prakash in important roles, Avataram is slated to release February 27.