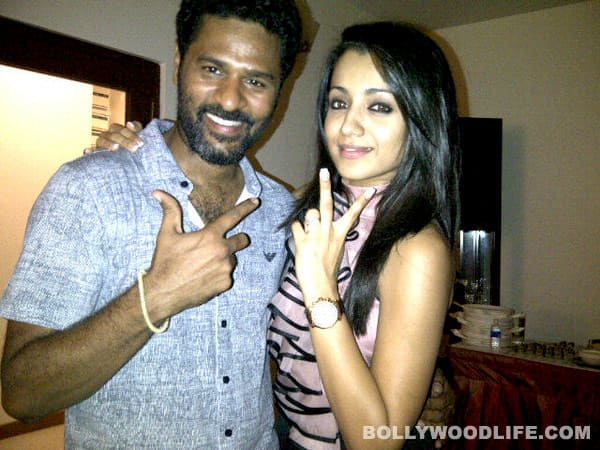 Prabhu Deva is going through a low phase in his personal life, and hence has been putting all his energies into his work
The choreographer-actor turned director is still recuperating from his broken relationship with Nayanthara. Recently, Prabhu Deva threw a birthday bash inviting his friends from the film industry. While the numbers were high on the guest list, it was Trisha Krishnan who made headlines.
The sultry babe from South was very excited to be at the party which came across through her tweet. "Prabu Deva as always put up 1 of his best shows. My all time fav. N he hosted a yummy dinner fr his day. Was good catchn up wit everyone." A little birdie from the party chirped into our ears that Trisha was being very chummy with Deva during the party. Ahem…ahem! When questioned in an interview about her relationship with the director, she said that she was a close friend of Deva. "I was the heroine in both of his Telugu films. Right from that time, we've been very close friends. We will obviously talk intimately whenever we got the opportunity to meet." Is Trisha is just trying to earn some points with the director for a role?
Anyway, we hope there's no new love blooming between the two, considering the director is still licking his wounds from his previous breakup. However, since Nayanthara has moved on with her life by going back to acting, this could be a good distraction for Deva, no? So is Prabhu Deva single and ready to mingle? What do you think?
ALSO READ: