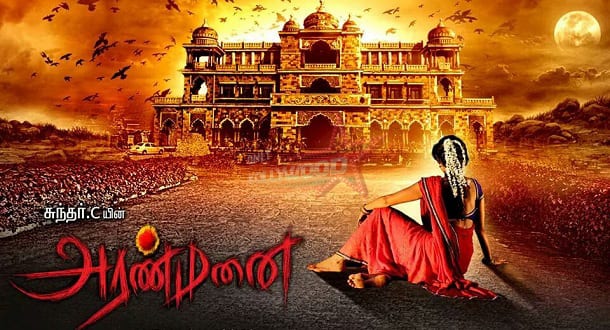 The actor-director Sundar C shares his paranormal experience while shooting for his horror comedy Aranmanai
Sundar C 's Aranmanai set is haunted! That's what we hear from the ace director Sundar C, who claims to have encountered a spine chilling experience while shooting for his upcoming flick Aranamanai. Sundar C, known for his comic timing, is venturing into unchartered territory of horror comedy with Aranamanai.
The film is about an estranged family coming together to sell of their ancestral property and in the process realising that the property is haunted.  The makers of Aranmanai have spent Rs 2 crore on erecting the set in Hyderabad, where the film is currently being shot. Sundar C had this paranormal experience while shooting a scene for the film, where he asks a child to interact with the spirit.
"When I asked the child the question, she turned and stated her lines, which were 'He is standing right here.' I didn't realise anything then. But later, when we were going through the silent track of the recorded portions, both editor Srikanth and I were rattled, for just as the child uttered these lines, we could hear someone breathing in the dark empty space" said the jolted director Sundar C, sharing his ghastly experiences.
Aranmanai has an ensemble cast which includes Vinay Rai, Hansika, Andrea and Lakshmi Rai. After this incident, one thing is for sure –director Sundar C would understand that horror comedy genre might sound entertaining in films, but in real life horror and comedy don't mix. Right BollywoodLifers?