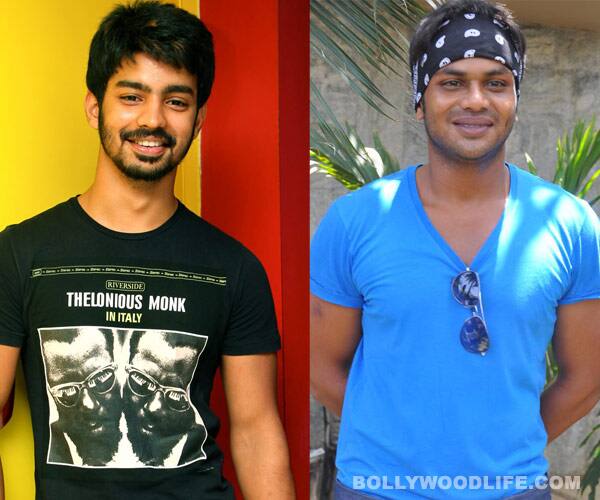 The after party of South Filmfare awards became quite eventful as rumours of a fist fight broke out between prominent actors Manchu and Mahat
Kollywood actor Mahat Maghavendra, best known for his role in Mankatha, has filed a police complaint against Tollywood actor Manchu Manoj for attacking him at a party after the Filmfare awards in Chennai this weekend.
Mahat says, "I was at the party and talking to a friend when Mr Manoj Manchu, and three of his friends interrupted my conversation and started hitting me without even telling me why. I was hit on my face and stomach. Mr Manoj threatened me that he would use his influence to have me killed. He even made a call to someone and instructed them to bump me off and that he would take care of the consequences. Later, I called a friend who took me to hospital. I was treated for a swollen eye and severe pain in my jaw. I am still in shock. After I was treated in the hospital, I lodged a complaint with the police for the assault. I still fear for my life as he is very influential."
The buzz in film circles is that the cause of the animosity between the two southern actors is Taapsee Pannu. The actor, who was once close to Mahat, is now said to be involved with Manoj. And that seems to have set off a war of words, followed by the fisticuffs at the filmi party. However, the story doesn't end there.
Taapsee, who was upset for being romantically linked with Manchu said in a statement that the entire Mohan clan is like family to her and they've played an instrumental role in building her career. The only feeling she's ever had for Manchu is brotherly. "I was in Kurnool on work when the incident took place. The allegations about my involvement are totally false. I know Mohan Babu uncle, Lakshmi, Vishnu and Manoj from the day I entered the industry and they are a very important reason for where I am today. They have treated and protected me like a family member. I am like a younger sister to Lakshmi, Manoj and Vishnu, so it's cheap of anyone to link me with Manoj. They have protected me from people who have tried to misuse my name. And it is sad and annoying to have someone dragging my name into something just to create an issue and get noticed. I am not in a relationship with anyone. I have nothing to do with Mahat. I just want to be left alone. Those who are dragging me into this issue have nothing to lose, but I have a reputation which I've built myself," the actor lashed out.
Now that leaves us pretty confused, no? If Taapsee is not the real reason behind the brawl, then who is? There are only two possibilities, either both Manchu and Mahat secretly harbour special feelings for the actor, which she is totally unaware of or Taapsee is not the only connection the men share. What do you think?