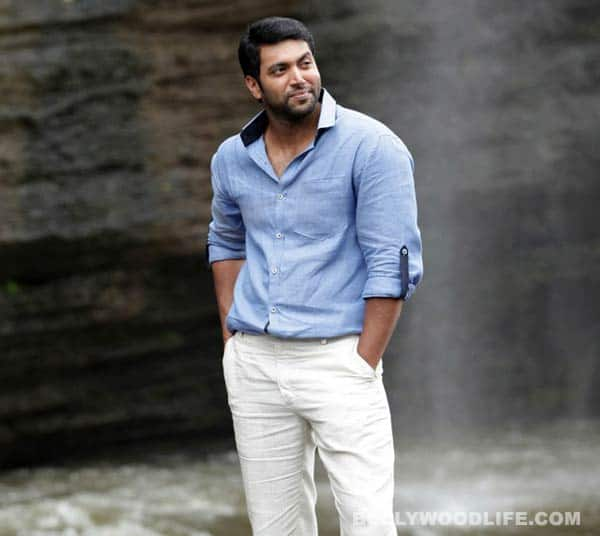 Tamil actor Jayam Ravi was born on September 10, 1980
As he celebrates his 32nd birthday today, Jayam Ravi has his hands full. His film Aadhi Bhagavan, directed by Ameer and co-starring Neetu Chandra, is nearing completion, and he's also busy shooting for Boologam, in which Trisha is his heroine. His other project is Nimirndhu Nil with Amala Paul. The birthday boy is romancing the top heroines of Kollywood to be sure!
It has been good going for Ravi, ever since his debut Jayam in 2003, produced by his dad and directed by brother M Raja. The movie made enough of an impact to give him the title 'Jayam' Ravi. His next film, M Kumaran, S/O Mahalakshmi, a remake, placed him firmly in the big league, earning him a best award actor as well.
Daas, Mazhai and Unakkum Enakkum, again a remake, with Trisha as co-star followed, the last of these becoming a mega hit. Ravi's abilities as romantic hero were strongly established at this point. Santhosh Subramaniam, again a remake of Telugu hit Bommarilu and starring Genelia D'Souza was also a box-office success. Ravi experimented with his roles in Dhaam Dhoom and Peranmai, in which he played a tribal forest officer. With Thillalangadi it was back to his playful romantic hero character as was the case with Engeyum Kaadhal by Prabhu Deva.
Jayam Ravi, at 32, is an actor who is certain of his identity and the sort of roles he wants to do; that has assured him a steady career graph. Here's wishing him a very happy birthday.