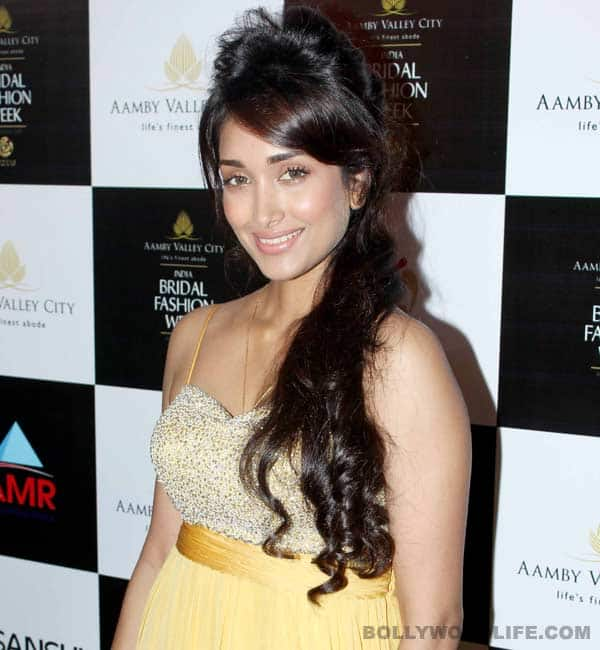 The 25-year-old hanged herself from the ceiling flat in her Juhu apartment and the industry is yet to come to terms with the young actor's sudden demise
Popular tinsel town personalities in Kollywood and Tollywood took to social networking sites to pen condolence messages to actor Jiah Khan who committed suicide on Monday night. Among those who expressed shock at the young girl's sudden demise and the cruel twist of fate were Samantha, Shruti Haasan, Nani, Charmee and Lakshmi Manchu.
Samantha: Jiah khan…..can't imagine what pushed u to the edge. RIP.
Shruti Haasan: RIP jiah khan- so sad to hear this news this morning may she find her happiness somewhere.
Nani: I wish jiah khan was alive to call the praises being showered on her performance and looks after her death .. RIP .. Sad..
Lakshmi Manchu: RIP #JiahKhan .. A beautiful life gone too soon 🙁 film industry is a tough place. It is imp to separate what u do to who u r.
Charmee: Everytime i hear such news , i just blank out … It's d same rite now … RIP Jiah.
Ram Gopal Varma: Never ever seen a debutant actress with more spunk and more spirit than Jiah when I was directing her in Nishabd. No matter what her problem was I just so wish she applied her on screen philosophy of Nishabd to her own life which is to 'take lite'. The last time I met her, Jiah told me that everyone around her makes her feel like a failure. In spite of being highly appreciated in Nishabd and being a part of hugely successful Ghajini and Housefull she had no work for the last 3 years. I don't know the reason what led to this but Jiah was very depressed about her career and scared for her future.