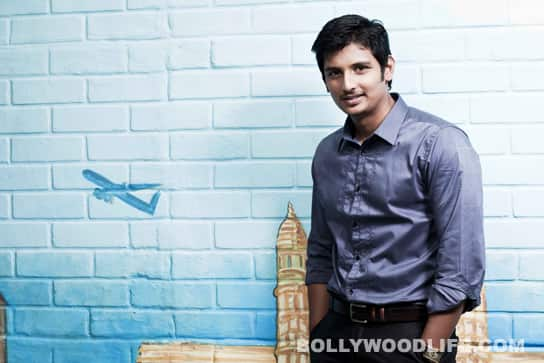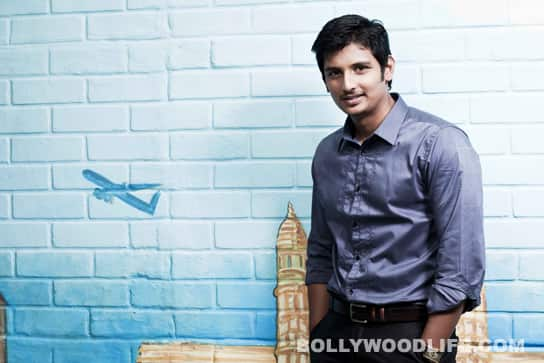 He may have been in the industry for nine years, but Jiiva is still a kid at heart, with a boyish charm to boot!
With a track record of 14 films under his belt and three in the pipeline, the actor is looking forward to a busy 2011. The 27-year-old started his career as a child artiste in 1996. His first major adult role was in 2003 for Aasai Aasaiyai and Thithikudhe. Between travels to various outdoor locations, listening to scripts and tending to Sparsha, his four-month-old son, Jiiva spoke to us on his life aside of films
To start with, what does 2011 look like, as far as films are concerned?
Last year has been a hectic one and the momentum doesn't seem to be letting up in 2011. Between hectic schedules for Shankar's Nanban and Vandhan Vendran, I have just had my Singam Puli released. For the first time I have done a dual role in this. Ko is completed and so is Rowthiram. After all these years, the best thing to happen is the signing up for Shankar's Nanban, the remake of 3 Idiots. I play Sharman Joshi's character in the Tamil version. Shooting for Shankar's film is not so tiresome, as he has everything well-organised and scripted to the T. When I am ready for the day's shoot, I am completely aware of that day's requirement; Shankar is so meticulous about the entire schedule.
You are reportedly a music freak.
Right from teenage I have been listening to rock and heavy metal. Bands like Def Leppard, Metallica and The Scorpions are my favourites. As I grew up and matured, both as an actor and as an individual, my tastes in music moved to hip hop, new age, lounge and ambiance. Nowadays, I have a collection of all these kinds of music on my iPod and listen to different genres depending on my mood.
Considering you are one of today's brat pack, do you party a lot?
I am not particularly a party person, although at some point in life I took to dancing and love to do so even now. I am more of a lounge person and prefer to hang out with a select few close buddies from my school days. They are all in different professions now but we make it a point to meet up as often as possible; this gives me a different perspective of life especially when I am totally immersed in films. From the film industry, the ones closest to me are Arya, Jayem Ravi, Vikrant (Vijay's cousin), Poonam and Shriya. In fact, when I was in Mumbai recently for a few weeks of shooting, Shriya entertained me a lot at her home.
We hear that you are into fitness a lot. And, that you are a foodie.
I am a total foodie. So much so, I have to hit my gym regularly to burn away the calories. My wife is a north Indian and my mom being a south Indian, I get the best of both cuisines at home. And, in Chennai, almost every international cuisine is available to pander to my tastes. It is while on outdoor shoots or travelling that I don't have time to follow my fitness regime. Then, I am careful about what I eat. I have a gym at home which helps me do my exercises as well as be at home as much as possible.
Are you a gadget freak?
I am more of an Apple freak. I have everything that Apple has brought out. I cannot imagine my life without my iPod, iPhone and now, iPad. My iMac has all my favourite movies loaded so that I can watch them wherever I am. I suppose that would make me a hardcore iFan. Steve Jobs is my idol.
What type of movies do you watch?
When I am so immersed in Tamil movies and its set patterns, watching various international movies gives me a different perspective of filmmaking styles, acting methods, etc. All these years, between films, I would set aside time to watch international movies. Last year was an exception because four films were happening simultaneously. I am a total movie freak. I'll probably have more than a thousand DVDs in my collection. I think I retain my sensibilities by watching movies.
What are your luxury weaknesses?
Cars are definitely a weakness. I am not much into sedans; SUVs are my preference. Presently I have a Chevrolet Captiva and Ford Endeavour. Let me make some more money (read: films) and then I will aim for an Audi or BMW. I am building my dream house on ECR, in a gated community close to the beach. I'll probably buy a beach buggy, a water scooter and a small fishing boat to indulge in a bit of angling when I have the time. Watches are another weakness. Being very interested in sporting activities, I buy only sports watches. My favourite brands are Breitling and Tag Heuer and for a bit of glamour, Pierre Cardin.