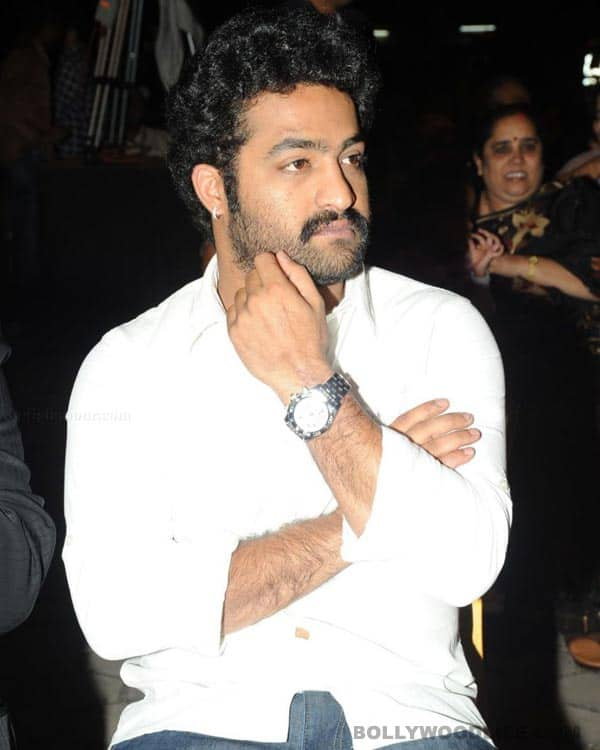 The popular Telugu actor said he only wants to concentrate on films
Junior NTR Monday ruled out leaving Telugu Desam Party (TDP) and also denied any differences within the family. "As far as I am concerned, I will remain with TDP till my last breath. There is no question of leaving TDP which is a value-based party founded by my grandfather," said the actor. Grandson of TDP founder and former chief minister Nandamuri Taraka Rama Rao, Jr NTR told reporters in Hyderabad that his priority is films and hence he will not be entering active politics.
"I am only 28. I recently got married. I will concentrate only on films and family," he said.
He denied any role in his friend and TDP legislator Kodali Nani's plans to quit the party. On a day when Nani met YSR Congress party leader YS Jaganmohan Reddy in jail, Junior NTR said he had nothing to do with his move. He also condemned allegations that he is behind Nani's decision to quit TDP. "Nani may have his own reasons. I am leaving it to him," he said when asked if he would request the legislator not to quit TDP.
Junior NTR, who had campaigned for TDP in 2009 elections, denied any differences with TDP chief N Chandrababu Naidu and his uncle N Balakrishna. There have been reports in the recent past of a succession war between the families of Naidu and NTR. Moreover, Junior NTRs father N Harikrishna is reportedly unhappy with Naidu for reportedly grooming his son Nara Lokesh to take over the mantle. Harikrishna, a member of Rajya Sabha and TDP's politburo, wants his son to take over reins of the party.
The TDP was founded in early 1980s by legendary Telugu actor NT Rama Rao, who was unseated from power by his son-in-law Chandrababu Naidu in August 1995. NTR died in January 1996. Naidu's son is married to the daughter of NTR's son, Balakrishna, a top Telugu actor who has already announced his plans to contest in the next assembly elections.