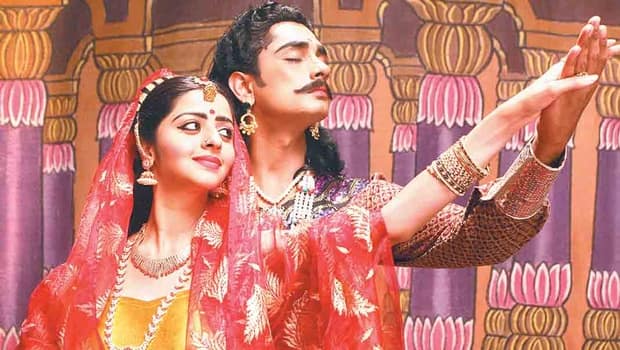 The most anticipated song of the season is out. Hear it now!
When it was informed that Mozart of Madras AR Rahman had turned down a coveted Hollywood project for the sake of Kaaviya Thalaivan, we knew our ears are in for a musical delight. And when it was announced that Oscar winning composer had scored 20 songs for the film, it fueled  our expectation even more. The 34 second teaser which was out in June had  got everyone stunned thanks to a small verse from ARR's mesmerising number Vaanga makka vaanga.
Ever since the teaser release, every Rahman fan has been eagerly waiting for Kaaviya Thalaivan audio release to get lost in the sheer brilliance of one of the world's finest composer . Today on July 11, the makers understanding the pulse of the crowd has released the single Vaanga makka vaanga. Yes! that's right musical genius's Vaanga makka vaanga is out!
So how is the song? Spectacular! Wonderful! Blissful! No adjective can do justice to the talent of Mozart of Madras. The Jai Ho singer has scored a highly enjoyable Carnatic piece, one which can be enjoyed by people from all walks of life. Carnatic music is not everyone's cup of tea, but Rahman's magical tune will race hearts of any music lovers.  Also the song is kinda racy too, making you tap your feet and snap your fingers. The song rich in Indian Carnatic instruments like Nadaswaram, Veena and Thavil, transports you to the corridors of old world theatres. Haricharan's vocals are nothing short of divine adding more flavour to the masterpiece.
Listen to the song and get lost in musical web of ARR. Get drenched in the musical rain of AR Rahaman. We can't wait for the entire album to release!
Here's the fantastic Vanga maaka vaanga from Kaaviya Thalaivan just for you BollywoodLifers!