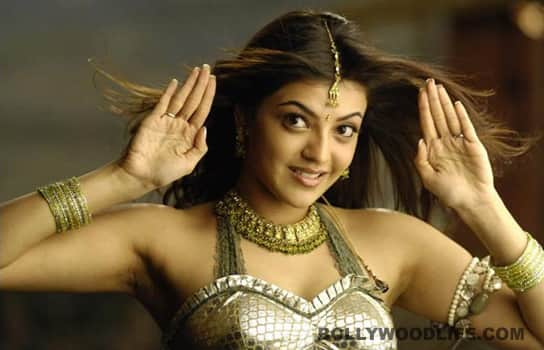 The Singham actor has decided not to compromise on her principles just to make it big in Bollywood
Kajal Aggarwal had a reasonably robust entry into Bollywood with Rohit Shetty's hit Singham. Though the movie was an out-and-out action flick with Ajay Devgn doling out the punches, the Tollywood star made her presence felt. The buzz is that she has been signed on to play Abhishek Bachchan's love interest in the Hindi remake of Puri Jagannath's The Businessman. But, that's about all that the pretty lass can boast of by way of roles in Hindi films.
A little birdie tells us that most filmmakers are peeved with the 'robe of rules' that Kajal is strutting around in. She has clarified that roles requiring a bikini or a screen kiss are taboo, which pretty much means that Kajal has ruled herself out of almost all films that the Katrinas and Vidyas refused! It seems Kajal does not endorse any kind of leniency in her 'no-kiss, no-skin' rule and has categorically refused to swallow the bitter pill of "the script's demand" in such matters. A source close to the her told us that Kajal was pretty comfortable with the movies she is working on and would not go out of the way to seek a career in Bollywood. She is currently working with Suriya on Maatraan.