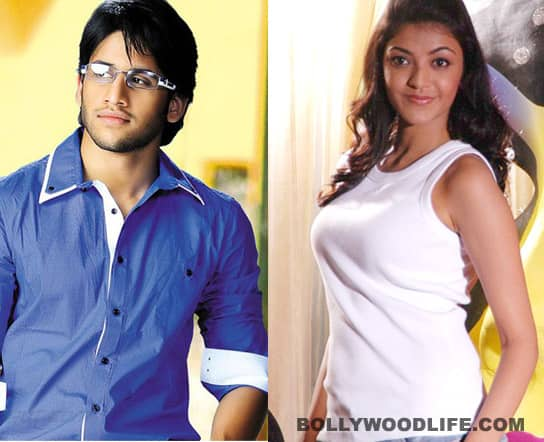 She got too angry on the sets of Dhada
Our gossip hawks, who were deputed on the sets of Ajay Bhuyan's Dhada, have returned with a sizzling tidbit of information that would put young Akkineni Naga Chaitanya to shame! Chaitu, who is playing the role of a street goon in the movie, has been slapped on the face by his heroine, Kajal Aggarwal. So? It happened off screen!
Kajal and Chaitu were reportedly at loggerheads, right from the word go, and the makers were having a tough time managing the two. The clash culminated in an altercation and the female actor reportedly slapped him on his face! The exact provocation for the duel is not known, though insiders tell us it was all about "seniority". The makers are in a fix now, for they do not know who they should name Dhada after: The hero or the heroine!