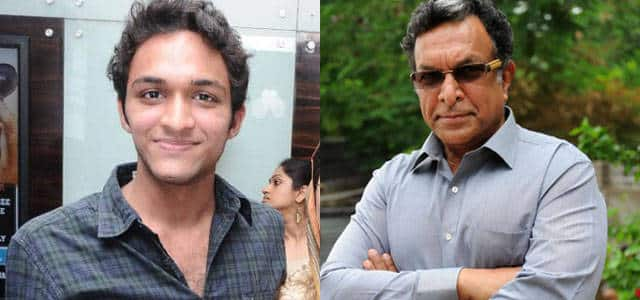 The eldest son of actor Nasser has undergone surgery successfully. K-town  celebs thronged to the hospital to extend their support to the worried father in these tough times
Accidents at Mahabalipuram are not new. But when the news of Nasser's son Faizal, being involved in a  fatal accident came in, it shook the stars of Kollywood and fans alike. Latest we hear Faizal has undergone an important life saving surgery successfully and is currently under watch at Chettinad Hospital, Kelambakkam.
Industry celebs of the like Kamal Haasan, Gauthami, Cheran, director Bala and comedian Manobala rushed to the hospital and offered a visibly tormented Nasser much needed support. Faizal's friend who survived the accident is still said to be in critical state.
Nasser, who has acted in more than 100 films, shares a great rapport with the stars. The respect these celebs have for him was also visible on Twitter. Actor Khusboo tweeted, "Friend's son has met with a terrible accident n is battling for his life..please bring ur hands together n pray for him..".
"Very disturbed by nasers and Camilla s sons accident, prayers and strength to them." tweeted Radhika Sarathkumar.
Earlier, Varalaxmi Sarathkumar had tweeted:
With nasser sir at the hospital. ..We need all u r prayers for his family…

— varu sarathkumar (@varusarath) May 22, 2014
Nasser sirs son need all ur prayers .. Plz pray for his recovery .. He is in surgery right now..

— varu sarathkumar (@varusarath) May 22, 2014
His son is out of surgery. .worst is over we need ur prayers for his speedy recovery..god be with him and nasser sirs family..

— varu sarathkumar (@varusarath) May 22, 2014
May God be with the other 3 families as well..give them the strength. .

— varu sarathkumar (@varusarath) May 22, 2014

The accident occurred earlier in Thursday morning when a truck had collided with Nasser's son Faizal's car. The support of Kollywood and prayers of millions seem to be working as the surgery has undergone successfully and we expect Nasser's son gets well soon providing his family a sigh of relief and peace of mind.