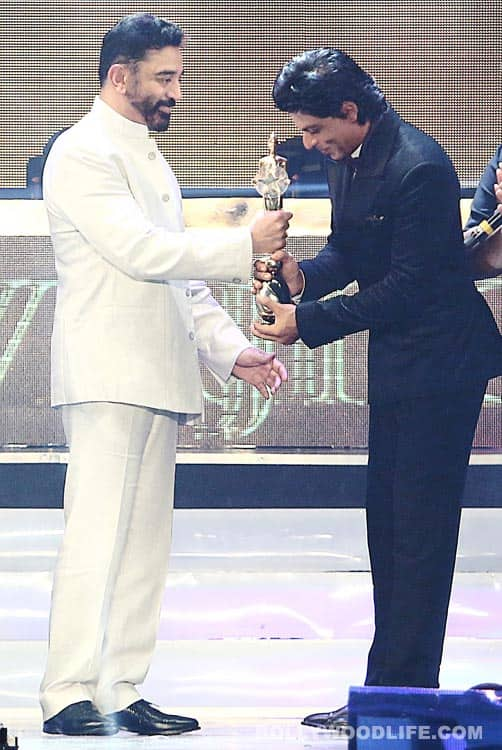 The veteran actor was spotted limping at a recently concluded award show
Kamal Haasan is a busy man now-a-days. With his Vishwaroopam 2 in post production and Drishyam remake in back burner, Mr Haasan has been meticulously involved in the shooting of his next film Uttama Villain. But when we spotted the versatile actor limping at the stage of Vijay Awards, speculations started doing rounds if the  star had injured himself. 
A little birdie chirped that the actor asked for a pain relieving ointment while waiting at the backstage. A source close to the film confirmed," He sprained his leg on Saturday while shooting for the film. He went to the hospital from the set and consulted the doctor and then straightaway headed to the award function as he had already committed to being a part of it. Though the actor has been asked to take rest, he will resume shooting for Uttama Villain soon."

But the director of Uttama Villain Aravind Ramesh was in denial mode when contacted by media. " Kamal did not sustain the injury during a stunt or an action scene. He had a small muscle pull and has been advised a day's rest" said the filmmaker.
It was endearing to see Kamal Haasan keeping  his word by attending the function even in pain. After all he is the perfectionist of South Indian cinema!