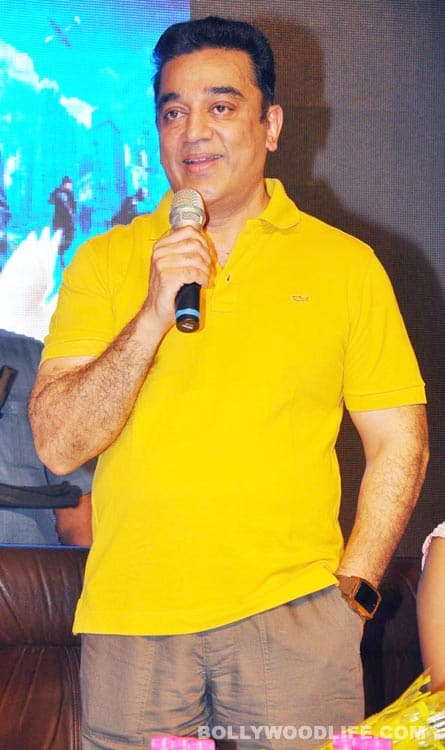 skip advertisement
The veteran actor-filmmaker feels that he has had not one but several mentors who've inspired him over the years
Kamal Haasan screened Vishwaroopam to a few of his mentors, who praised the actor-director for his work in the movie."Even though I consider K Balachander as my first mentor, but over the years I've had so many mentors such as Balu Mahendra, P Bharathiraja, Ramesh Sippy and Dasari Narayana Rao, who have always inspired me with their work," he told reporters at the audio launch of Vishwaroopam.
"I screened the first copy of my film (Vishwaroopam) to my mentors recently. Unfortunately, Dasari sir and Balu Mahendra sir couldn't attend it due to other commitments, but the overwhelming feedback I've received from KB sir and Bharathiraja was very satisfying."
The movie is releasing on DTH platforms January 10, 2013 – a day prior to its release in theatres. Having a healthy competition and co-existing is important, says actor-filmmaker Kamal Haasan, who is happy with the support he has received from direct-to-home (DTH) providers to release his forthcoming film Vishwaroopam. "The fact that all DTH providers have expressed interest and have come together despite stiff competition with each other to support my endeavour is testimony to the fact that one can compete and co-exist mutually," said Kamal. "Even though Rajinikanth and I are strong competitors, we don't take our competition home and, therefore, over the years have maintained a healthy relationship," he added.
Vishwaroopam, a Tamil-Hindi bilingual action-thriller is written, directed and produced by Kamal and he himself is playing the lead. It also stars Pooja Kumar, Andrea Jeremiah, Rahul Bose and Shekhar Kapur in important roles.