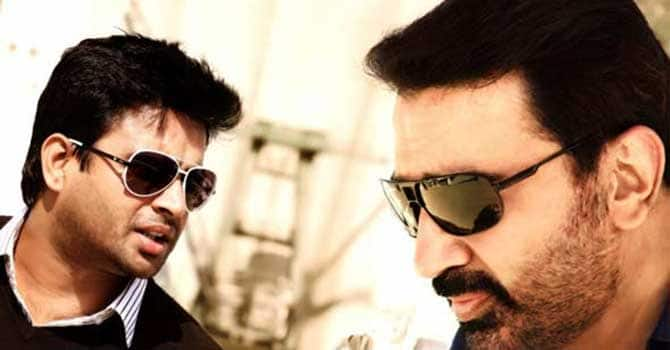 Sources claim that the makers are in talks with Kamal Haasan and Madhavan to lend their voices for film's Tamil dubbed version
After touching millions of hearts with its irresistible sweetness, the late legend Akkineni  Nageshwara Rao's last film Manam is now set to be dubbed in Tamil. And if the sources are right, we hear Kamal Haasan and Madhavan, two biggies of Kollywood industry have been requested to dub for late ANR and Nagarjuna respectively.
A source said," The makers felt that the voices of Kamal Haasan and Madhavan best suit that of Nageswara Rao and Nagarjuna. They have spoken with both the actors, and are awaiting their reply. If all goes well, the Tamil version will hit screens in a couple of months."
Manam, which released last month had really touched Kamal Haasan. The little birdie told us that the veteran actor's eyes welled up when he saw ANR for one last time on silver screen. Kamal Haasan and ANR shared a special bond  and his loss had deeply affected Kamal Haasan. "Kamal had seen Manam last month, and had said how he was a big fan of ANR and how this film had brought back old memories. He holds the Akkineni patriarch in high esteem and had even remarked that ANR was his spiritual guru" added the source.
Earlier, Anushka's Telugu flick Arundhati received overwhelming response when it was dubbed in Tamil. After getting together for Anbe Sivam and Manmadhan Anbu, Maddy and Kamal share a great rapport, which could certainly benefit dubbed version of Manam.
It will be interesting to see if Mr Haasan accepts the offer given that he has his hands full with three films Vishwaroopam 2, Uttama Villain and Drishyam remake. We feel it would be fitting if the disciple Kamal Haasan steps in to his mentor ANR's shoes. What say,Bollywoodlifers?