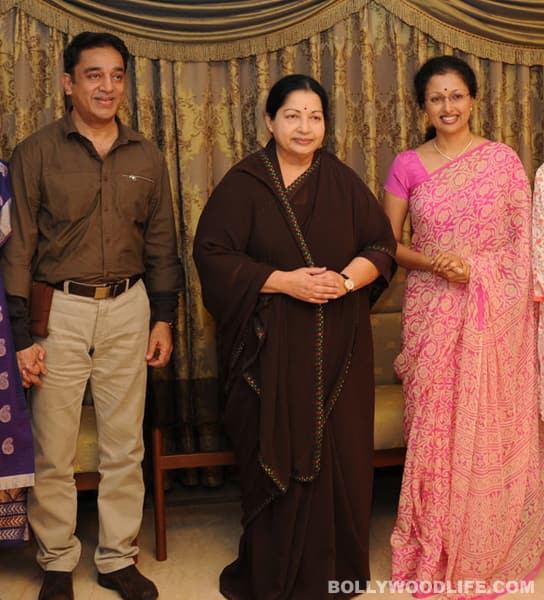 Post the elections, Kollywood stars are showing their solidarity to the Tamil Nadu Chief Minister
The time has come for Kollywood stars to shift their affinity once again – from M Karunanidhi to J Jayalalithaa. The change started after the Assembly elections, in which Jayalalithaa registered a thumping victory. Now all major stars of Tamil cinema are rushing to Amma's residence in Poes Garden and posing for photographs with the caped leader.
Kamal Haasan, Prabhu, Vijay, VS Raghavan, SA Chandrasekar, LR Eswari, Sachu and SN Lakshmi were among those who visited Jayalalitha. Kamal took the liberty of bringing Gauthami and daughters Akshara and Subbulakshmi to the event while Prabhu's entourage included all his family members, including brother Ramkumar. Then there were the lucky ones like Ilaya Thalapathy Vijay and his father SA Chandrasekar, who had shown their support even before the elections by campaigning for AIADMK. Reportedly Jayalalithaa was a great host.
Jayalalithaa, who first entered the limelight as a popular actress and later became the muse of AIADMK founder MG Ramachandran, has always looked to de-monopolise the entertainment industry. This has been her key strength when it comes to support from the cinema fraternity.