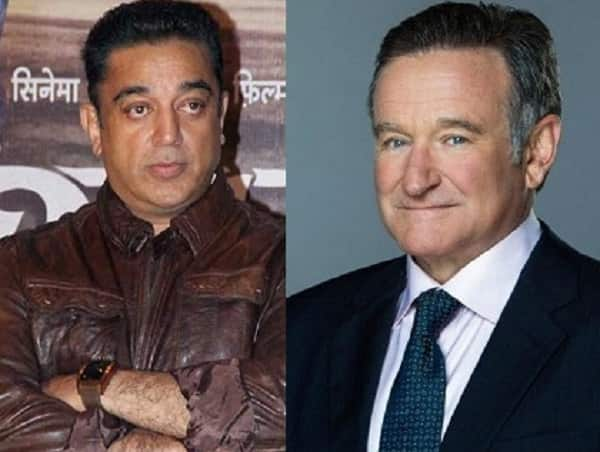 Uttama Villain star expressed his dislike for the late actor's decision to end his life
Tuesday, August 12, was a black day in the world of cinema as the comical legend, Robbin Williams, waved goodbye to life, falling into an eternal slumber. While the whole world mourned his death and celebs from all aver the globe saluted the veteran actor, it was Padma Shri Kamal Haasan's words which created a furore amongst the fans. Mr Haasan had condemned the act of suicide by Robbin Williams by calling it cop out, which many thought was inappropriate of him to say. Fans believe that Kamal Haasan should have reserved his comment for another occasion, and not when the world is mourning Good Will Hunting star's demise.
Kamal Haasan issued a statement saying," Comedians are invariably critics of society who have masked their anger with humour. Constantly maintaining a funny facade leads to depression. Robin Williams' true nature is being quick to tears. You can see it in his films. He could have never become a star in the 60's, for American film heroes were too scared to cry on screen. The Vietnam War changed the American psyche. Rambo was the first popular action hero to show panic, cry and scream in fear. Robin Williams brought dignity to male crying. I like him for his talent. If the alleged story about his suicide is true then I dislike him for ending his life before his due date of expiry. That's a copout that I don't expect of an artist of his caliber. Same applies to my Indian idol Mr Guru Dutt."
It seems like Viswaroopam actor was terribly hurt with Flubber star's decision to end his life. But his take on Robbin William's suicide has been termed as unwarranted, receiving a lot of flak from the mourning fans. Was it right for Kamal Haasan to comment on the late legend's suicide? What's your take, Bollywoodlifers?