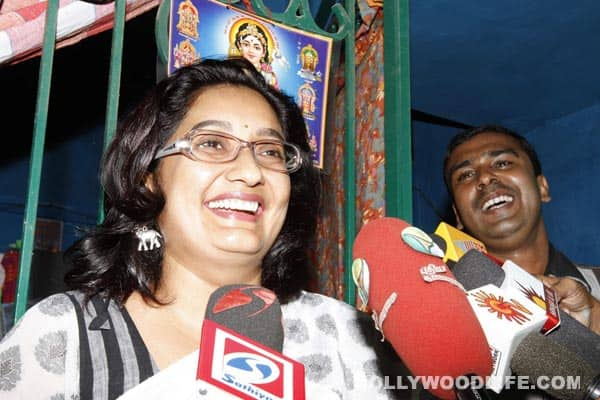 For the last few days, Kollywood was abuzz with rumours about the failing health of the Karagattakaran actor
Some sections of the media got it terribly wrong with their 'breaking news' on Tuesday afternoon. They claimed Kanaka had lost the battle with cancer and breathed her last at a hospital in Allepey.
Putting an end to the rumours was none other than the Karagattakaran actor herself, as she called for a media meet the same evening.
Facing questions with a positive smile, she said, "I have never had any cancer scare! These are just rumours. In fact, the last time I went to Alleppey was in 1992 when I was shooting a for a Malayalam film there."
She added, "I don't know who is spreading these rumours, but I must say it has helped people remember me again."
Also read:
Arrambam first look: Ajith keeps his salt 'n' pepper look
What will R Madhavan do in his new Hollywood film?