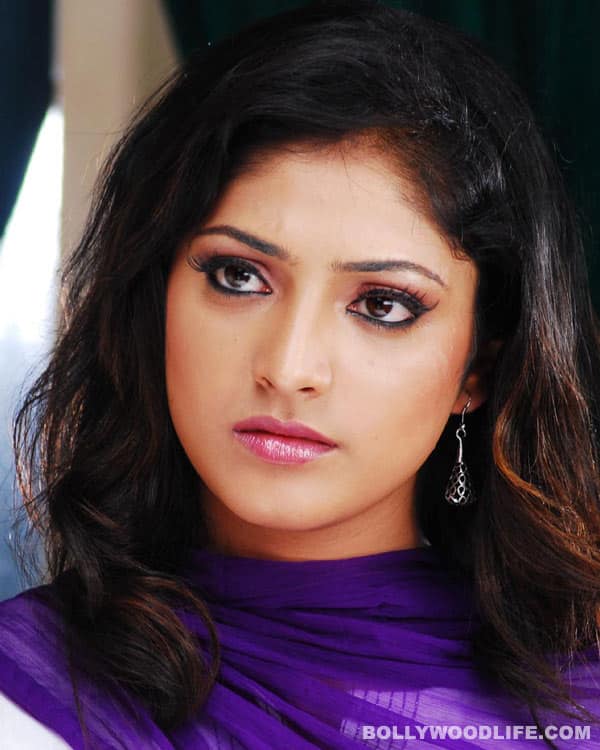 Kannada actor Haripriya has denied reports that Central Bureau of Investigation (CBI) sleuths raided her residence calling them 'wild imagination of media'. She also said that she is not romantically involved with BS Vijayendra son of former Karnataka chief minister BS Yeddyurappa
"I am surprised how such baseless news was scrolled on news channels. There was no CBI raid at my house. I am surprised about the pattern of false news being telecast on many platforms just at the time when my film is ready to release," said Haripriya.  "The channels had scrolled that CBI raided my Sadashivnagar residence, but actually I stay in Yashwantpur," she added. The CBI raided residences of former Karnataka chief minister BS Yeddyurappa and his kin in Bangalore and Shimoga early on Wednesday for their alleged role in the multi-crore-rupee mining scam in the state.
The raids in Bangalore and Shimoga, about 270 km from Bangalore, began after CBI registered a case against Yeddyurappa, his two sons BS Vijayendra and BS Raghavendra, son-in-law Sohan Kumar and mining baron Praveen Chandra under the Prevention of Corruption Act 1988 and various sections of the Indian Penal Code (IPC) late Tuesday. A television channel beamed that CBI also raided Haripriya's house hinting that the raid took place at her place because of her closeness to Vijayendra. But the actor hints at some conspiracy to sabotage her forthcoming film Kiladi Kitty, releasing on May 18. "It had happened earlier also when my previous films Manasugala Maatu Madhura and Kallara Santhe were released. Now, when my Kiladi Kitty is hitting the screens, this incorrect news has been spread about me," she said.
Haripriya also denied any connection with Vijayendra and said: "I did not know Yeddyurappa had two sons till some years ago. Some baseless stories came in tabloids alleging a romantic link between Vijayendra and me. I have never met him and I am surprised at how wild the media's imagination is in such matters. I have denied it at earlier occasions also and I am sorry to say that I have to repeat what I had said earlier. This publication intends to spoil my reputation, but I am not scared," she said.
"I know very well that some people feel threatened because I am doing very well in films in all the four southern languages and my career is shaping up very well in the Kannada film industry," added the actor.