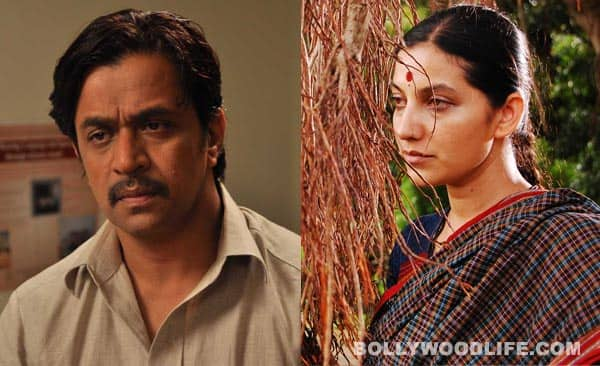 On March 14, Chief Minister Jagadish Shettar announced the State Awards list for the year
Arjun Sarja and Bhavana were selected as the Best Actor for their performances in Prasad and Bhageerati respectively in the Karnataka State Awards held yesterday.
Prasad was also adjudged the first best feature film, while the second best film went to Girish Kasaravalli's critically acclaimed Koormavatara and next came Allide Nammane Illi Bande Summane directed by Gopi Peenya.
The coveted Dr Rajkumar Lifetime Achievement award went to music director and lyricist Hamsalekha. The Puttanna Kanagal award for Best Director was awarded to D Rajendra Babu and Anantnag was named recipient of the Vishnuvardhan award for all-round achievement.
The other awards were:
Best Entertainment Film: Sarathi
Best Children's Film: Kamsaale Kaisaale
Best Regional Film: Ujwaadu (Konkani)
Best Film on a Social Concern: Sarasammana Samadhi
Best Story: Kum Veerabhadrappa (Koormavatara)
Best Screenplay: Ravindra HP Das (Matte Banni Preetsona)
Best Dialogues: Gopi Peenya (Allide Nammane Illi Bande Summane)
Best Debutant Director: Vijayaprasad (Sidlingu)
Best Supporting Actor: Sridhar (Kamsaale Kaisaale)
Best Supporting Actress: Girija Lokesh (Sidlingu)
Best Cinematography: GS Bhaskar (Koormavatara)
Best Music: Anoop Seelin (Sidlingu)
Best Editing: BS Kemparaju (Allide Nammane Illi Bande Summane)
Best Child Artiste (Male): Master Sankalp (Prasad)
Best Child Artiste (Female): Baby Suhasini (Bannada Kode)
Best Art Direction: Eshwari Kumar (Sarathi)
Best Lyrics: Baragur Ramachandrappa (Bhageerati)
Best Playback Singer (Male): Aditya Rao (Ballpen)
Best Playback Singer (Female): Archana Udupa (Bhageerati)
Special Award: Rajan for Special Effects (Sarathi)