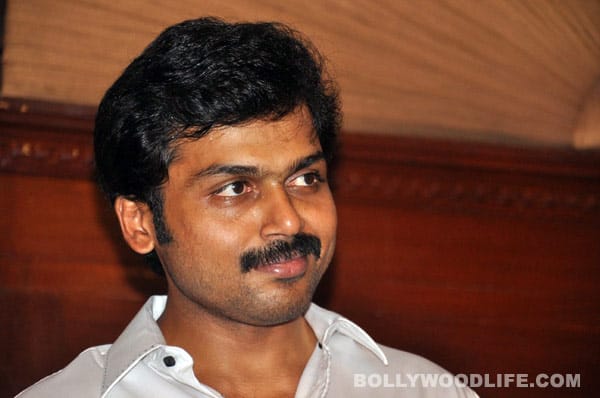 The Rocket Raja of Kollywood had been rushed to hospital due to a severe case of food poisoning
Siruthai actor Karthi's fans were in for a shock when news broke that Karthi had been hospitalised. The entire K- town was anxious to know what had happened to the rising star of Kollywood. Now we hear that the actor was admitted for food poisoning.
Understanding the worries of his fans, Saguni star made it clear that he has recovered from food poisoning. Karthi posted on his Facebook page," Dear friends!had to get admitted in hospital due to food poisoning.Now I am perfectly alright. Thanks for your prayers and support! Eid Mubarak! will be missing the Ramzan Biriyani this year!-Karthi."
If the sources had to be believed Karthi felt uneasy after having lunch at the sets of Komban, after which he decided to call it a day and return home. On his way back, his condition deteriorated and he had to be admitted at the Isabel hospital. His father Sivakumar and brother Suriya rushed to the hospital after hearing the news.
Now that the star has recovered, his fans can heave a sigh of relief. Looks like Eid lunch did not go well for Parutheeveran star!