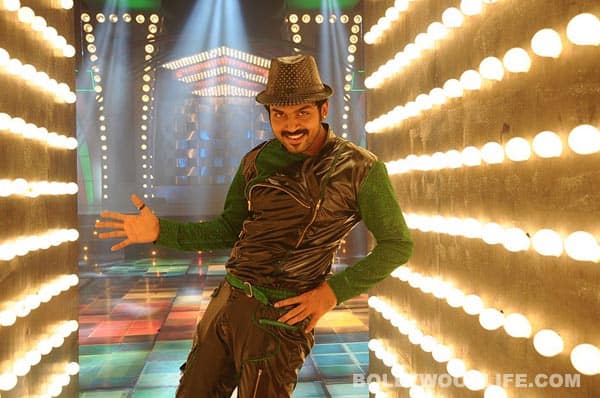 The Tamil actor's recent romantic drama tanked at the box office
Fans of Karthi Sivakumar have hopped on to the social networking and microblogging sites to trash his recent movie Alex Pandian.
While many netizens are lashing out at the Paiyaa hero for making bad choices, the actor has still got some support from Venkat Prabhu and G Dhananjayan. While Venkat Prabhu is the director of Karthi's upcoming film Biriyani, Dhananjayan is the south head of UTV Motion Pictures.
Venkat Prabhu wrote on his microblogging page: "In Alex Pandian, Karthi did justice as an actor and producers backed it up well as a product! I don't see why people are annoyed. When a big actor's movie tanks at the box office how can it be the actor's fault? Guys now understand, no matter what, writer/director is the key. Actors only deliver performance and I am not supporting his films!! Give credit to the right person is what I am asking."
Reacting to this, Dhananjayan wrote: "Well said sir. Directors are the creators and they make it happen finally. Artistes or Producers can only do their best."