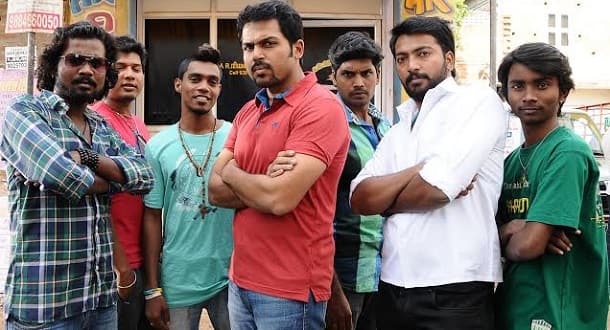 The Paiyaa star underwent 10 day football training for his role in Madras
Karthi doesn't play a football player in upcoming Tamil actioner Madras, but he learnt to play the sport because it was required for his role, says the movie's director Ranjith, who is in awe of the actor's dedication.
"Karthi plays one of the characters in North Madras, where people play football a lot. There are football sequences in the film and Karthi underwent ten days of training to play the sport like a novice. I never asked him to train, but he was very particular about making it look authentic," said Ranjith
"He is a highly dedicated actor. There have been instances where I've called him at 3 am and asked him to come for shooting. We have also shot straight 30 hours without a break and he never complained about anything," added Ranjith.
Madras, which also features Catherine Tresa, is a slice-of-life story of people living in North Madras.
Meanwhile, Karthi has started shooting for Tamil entertainer Komban recently. He sports a handlebar moustache for his role in it.