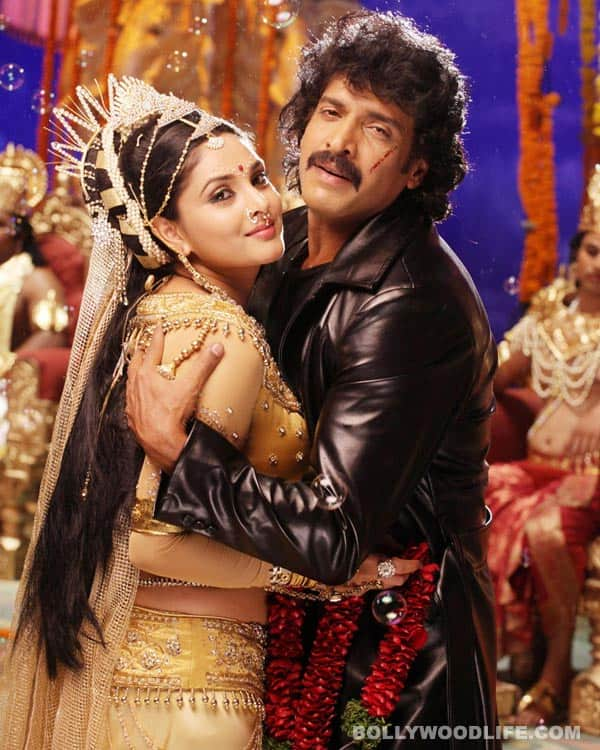 Katari Veera Sura Sundaraangi hit the theatres a few days back and it has already run into trouble
The Kannada film has hurt Hindu sentiments, claim activists of Bajrang Dal and DurgavahiniThe Sandalwood film, Katari Veera Sura Sundaraangi starring Ramya and Upendra is a socio-mythological film which has many references to Hindu gods like Yama and Indra. Some activists burned the posters of the film and others raised slogans outside the Suchitra Theatre and Adlabs Multiplex near Mangalore. The protests and dharnas began before the morning show.
According to Bajrang Dal leader Sharan Pumpwell, the film dialogues hurt Hindu sentiment. The makers disrespected the people living in the state by defaming Hindu deities. Post the protests, both the theatres stopped all the shows of Katari Veera Sura Sundaraangi. The activists insisted that all the scenes that mocked the Hindu gods should be deleted. The producers have not come forward with any explanation, yet. Let's hope everything gets back to normal and they begin the screenings soon.
Read More:
KATARI VEERA SURA SUNDARAAGI movie review: A treat to watch
Upendra sings for Vijay in 'Jarasandha'