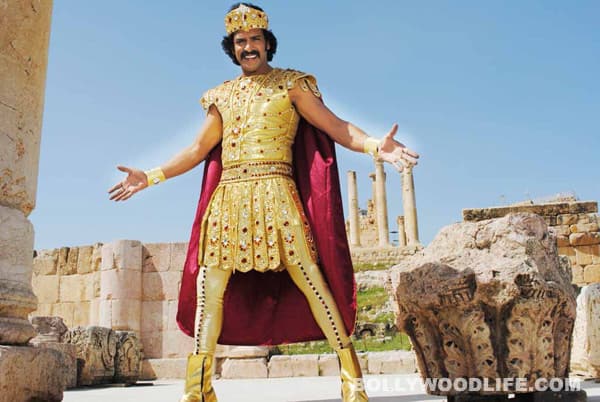 The Real Star of Kannada films met protestors and agreed to their demands
Actor Upendra has managed to calm down the outraged sentiments of religious groups over a few scenes in his latest film, Katari Veera Surasundaraangi. He travelled to Udupi yesterday (May 14) to meet the religious groups who had been leading a protest against his film. KVS, which released on May 11, came under fire for alleged derogatory portrayal of Hindu demigods. The screening of the film had been forcibly halted in in the city.
Upendra spoke to Sri Vidyadheesha Theertha Swamiji of Shiroor Mutt, who has been the loudest voice in this protest among his supporters the Bajrang Dal and Sri Ram Sene. At the end of the meeting, Uppi agreed to cut the 'offensive' scenes from the film. He also visited the Sri Krishna Mutt to make an offering as reparation for his mistake.
Despite the controversy, KVS, which also stars Ramya and Ambareesh, opened to positive critical reviews and audience appreciation.