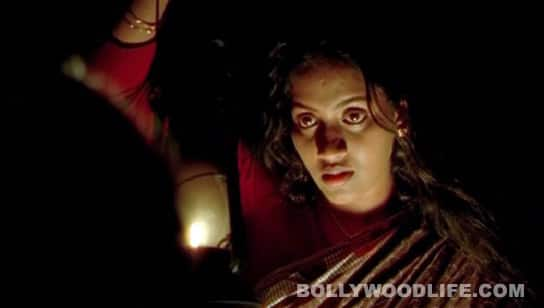 Malayalam films drew a virtual blank at the 59th National Film Awards announced on March 7 in Delhi, but Malayalees KB Suveeran and Mallika saved the grace for the industry
Malayalam director Suveeran's Byari, the first ever film in the Beary language, shared the best film award with Marathi movie Deool.  And actor Mallika won a special mention for her role in Byari. Debutant film director Sherry's Adimadhyantham got a special mention at the awards too. Byari stars Malayalam actor Mamukoya with Mallika playing Nadira whose life ends in misery after being forcefully married off at the age of 13. "I am really delighted that my film has won this award and for many years I was trying to do a Malayalam film but it never happened and had to run away to a neighbouring place to do this film," said Suveeran who is also a theatre and drama personality. "Even though drama is my background, I believe cinema has a language of its own whereas drama is self expressive. Now I have two offers from the Malayalam film industry," added Suveeran who said that he likes to compete in his field.
Mallika, who made her debut with Adoor Gopalakrishnan's Nizhalkuthu in 2002 and was known as Reeja Venugopal, is in seventh heaven after her big win. "It was a very tough role for me but I am so thankful to all who helped me get this. I knew when I took the role, it would be a film which would be remembered by all as it is the first ever film in Beary language," said Mallika.
Adimadhyantham is the story of a deaf Vedan boy from northern Kerala. The film made news when Sherry openly confronted actor turned Kerala Cinema Minister KB Ganesh Kumar for rejecting his film in the competition section at the 16th edition of the International Film festival of Kerala. "This is a fitting reply to the Minister Ganesh Kumar who played truant with my film when it was first selected to the IFFK and later removed. I am happy," said Sherry.
Incidentally, at the last edition of National awards, comedy and character actor Salim Kumar won the best actor award and this year according to jury member KP Kumaran, veteran superstar Mohanlal was considered for the best actor award but was edged out because his role in the film Pranayam was not the main character.