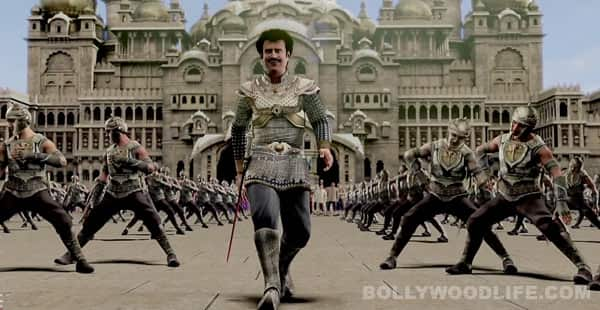 The makers of Kochadaiiyaan tell why it's not fair to compare their movie with Hollywood blockbuster Avatar!
Rajinikanth – Deepika Padukone starrer Tamil period-drama Kochadaiiyaan's budget is a mere Rs 125 crore and  producer J Murali Manohar feels its unfair to compare their ambitious venture with Avatar or Adventures of Tin Tin as these films had a much larger budget. Kochadaiiyaan marks the directorial debut of Soundarya Rajinikanth Ashwin, and also Deepika Padukone's first Tamil movie. That's not it in the list of firsts this film is said to be India's first motion capture photo-realistic 3D animated film."Our film is made on a budget of Rs 125 crore and it took us two years. Avatar was made on a budget of Rs 3,000 crore and was completed in five years, while Tin Tin cost about Rs 4,000 crore and also took about five years. Look at the budget and time, we can't compare Kochadaiiyaan with these films," Manohartold in an interview.
Kochadaiiyaan, which also stars Deepika, Jackie Shroff, R Sarath Kumar, Nasser, Aadi Pinisetty, Shobana and Rukmini, is slated to release April 11.  "When Soundarya approached me with the concept, I was moved by her conviction in the film and the technology to be used in it. I told her that you are an ambitious director and I'm a gutsy producer…let's do the film," he said.
The film is jointly produced by Eros International and Media One Global Entertainment. There are plans to release the movie in twelve languages.
ALSO READ: Kochadaiiyaan trailer: Is Deepika Padukone better than Aishwarya Rai Bachchan as Rajinikanth's heroine?