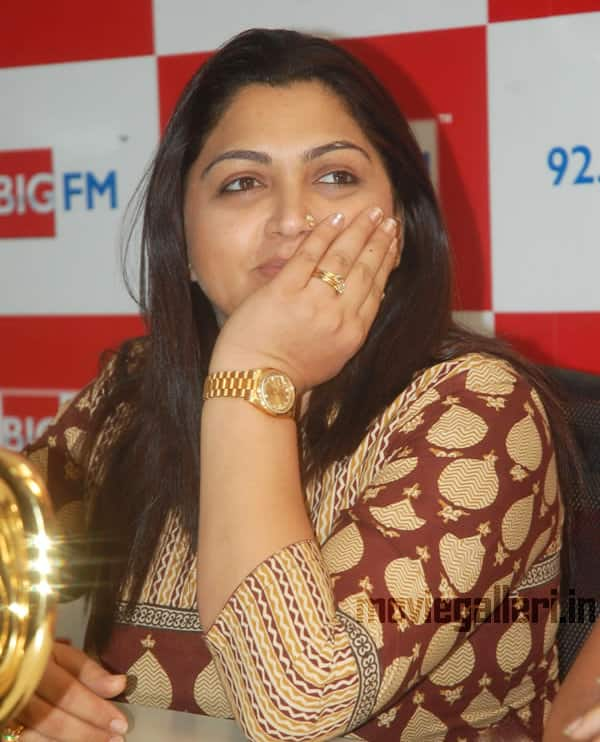 The actor-politician leaves her Chennai home after facing heat for her remarks on DMK elections
Kushboo had to hop between three cities on Thursday, after her residence in Chennai came under attack allegedly for her comments in an interview to a Tamil weekly.
As soon as the magazine hit the stands on Thursday morning, some men gathered in front of her residence at Santhome in Chennai and pelted stones.
Only Kushboo's daughters and house-keeping staff were present when the attacks were made since Kushboo was in Tiruchi to attend the family wedding of party senior Siva. Her husband Sundar C too was not at home.
In Tiruchi, partymen ghearoed Kushboo and shouted slogans against her. She immediately left the city, came to Chennai and took a flight to Hyderabad along with her daughters.
Expressing gratitude to those who supported her, Kushboo said, "People have misunderstood my comments. I did not say anything against Stalin. I am traumatised. I have explained everything to Kalaignar (Karunanidhi)," she said.
In the interview, Kushboo reportedly said that Stalin could not become the president of the DMK just because he had the support of Karunanidhi. "President of our party can be elected only through elections," she said.