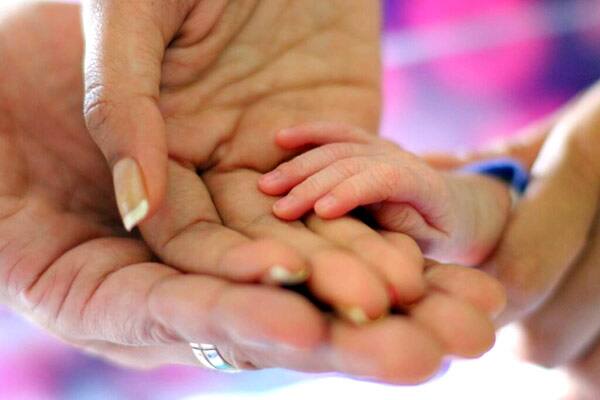 The new mommy of Tollywood shared a cute family picture with her fans on 
T

witter

On June 15, while the entire nation celebrated Father's day, Tollywood diva Lakshmi Manchu became a mother when she brought a baby girl into this world through surrogacy. Every child is special and precious to their parents. But Lakshmi Manchu's baby is truly special as it was born o the father's day. The occasion became even more joyous as the father of the baby, Lakshmi Manchu's spouse Andy Srinivasan also celebrated his birthday on  June 15.
Three days after child's first breath, new mother Lakshmi Manchu shared a picture of the baby. Well, not exactly baby, but baby's tiny hand. The picture shows the happy family together, with papa,mumma and baby posing hand in hand.
The 
Dongala Mutha
star, who is quite active on social media shared the pic and tweeted,"Introducing our bundle of joy born on @premanand6 bday & Father's Day 15/06/14 @ 12.37pm weighing 6lbs. Pichha cute ".
Lakshmi Manchu seems to be in no mood of posting the complete picture of the baby soon. But after viewing, the cute picture of baby's tiny hands, we  can't wait for the diva to post the newborn's pictures.