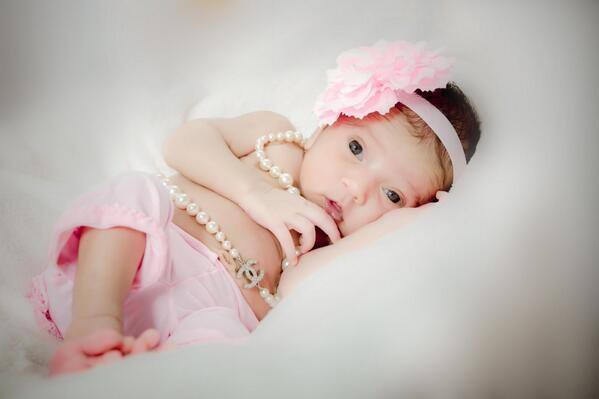 skip advertisement
Gundello Godari star, who recently welcomed a baby girl into the world through surrogacy, revealed her little one on social media
A few days ago Lakshmi Manchu revealed the picture of baby's hand, promising the world that she would soon post a picture of the baby. Lakshmi and her hubby Andy Srinivasan have named the baby girl Vidya Nirvana Manchu Anand. And the Tollywood star kept her promise and uploaded pictures of her little angel recently in Twitter and Facebook.

The star mother tweeted,"Alright alright… Going to reveal my goddesses name and picture this weekend. Watch this space :). Keep ur blessings ready", after which she posted first pictures of little Vidya. "My family keeps telling me that she'll hate me for giving her such a big name," said a joyous Lakshmi Manchu to the media. The Telugu star added, "She's the cynosure of all eyes. Initially , we thought she had a lot of my husband's features. Later, someone said her forehead resembles that of my father and it's a magical feeling to see her grow and react to everything around her. She has taught me the meaning of surrender. I have been spending all my time with her and I don't feel like going anywhere. She has brought my husband and me closer in so many different ways."
No wonder the mother can't stop gushing. After all Vidya Nirvana Manchu is such a cute baby!