Lakshmi Rai and Vinay share a room during Onbadhula Guru shoot?
India Syndicate
Last Updated: 3.43 PM IST 03.01.2013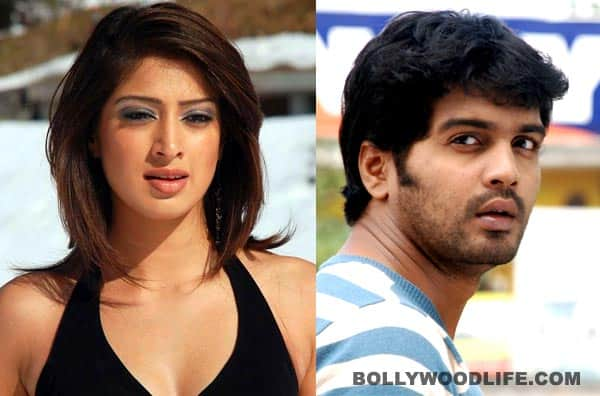 India Syndicate
Sign up for the BL newsletter!
Well, that's the latest buzz doing the rounds and Lakshmi isn't denying it
The latest buzz in K-town is that Lakshmi Rai and Vinay shared a room at a star hotel in Puducherry when they were there to shoot for Onbadhula Guru.
It is said that the unit members found it difficult to book enough number of rooms due to non-availability and it was at that time Lakshmi Rai and Vinay decided to share a room.
When asked, the Mankatha heroine neither confirmed nor denied the buzz. However she said, "Earlier there was a rumour that Vinay and I are seeing each other. Now people say we stayed in one room."  She added, "There is nothing wrong when two good friends share a room. People should not spread gossip about this."
First Published: 11.00 AM IST 03.02.2013