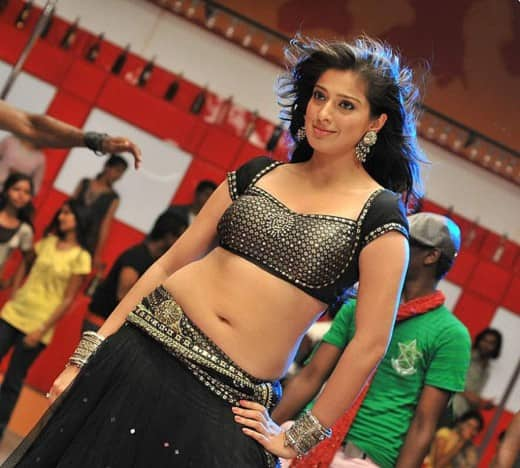 The Muthirai bombshell has opted for a name change to suit her action image
The sizzling hottie Lakshmi Rai has made her presence felt in all the four Southern film industries with her sexy kitten avatar in the past. Its beyond any doubt that that the Bengaluru bombshell has captured the imagination of the masses with her oozing oomph. But sadly, the diva has not been able to break away from that sex symbol  tag that is perennially associated with her.
The recent buzz in the market is that the Mankatha actor has undergone a name change and has opted for a name that will go with her personality. Apparently, the sultry siren has a her hands full with action oriented roles and wants to be known with a different name which would match her stunts woman  image. Grapevine has it that Lakshmi Rai is now Raai Laxmi. A source close to the actor revealed the reason behind the name change,"Lakshmi is now doing action roles and feels her old name gives the impression of being a soft person. So, she has now chosen to change her name to Raai Laxmi, in tune with the action roles that she is doing now."
Later the sexy lass made it public and insisted  everyone to call her Raai Laxmi. "Yes, my name in now Raai Laxmi. It is not exactly a name change. It is the same name but it is just that I am shuffling it a bit. I have added an extra 'a' to the Rai as it is going to be my first name" said the newly name changed diva to a newspaper.
The happy lass chirped,"I was supposed to do this almost a year ago, but couldn't because of prior commitments. One needs some time to do something like this as everyone knows me as Lakshmi Rai. People have always called me either Rai or Lakshmi Rai. Even at home, they call me just Raai. Moreover, we have moved many places right from my childhood. So, I haven't been able to spare the time for the name change. My dad has been insisting for a long time that I change my name to Raai as it goes with my personality. Even now, it all seems to be happening automatically. From now on, all my films will credit me as Raai Laxmi."
Will the change of name bring change of  fortune for the sexy kitten? We hope that Raai Laxmi gets enough chance to exhibit her talent, the chances of  which Lakshmi Rai was deprived of.