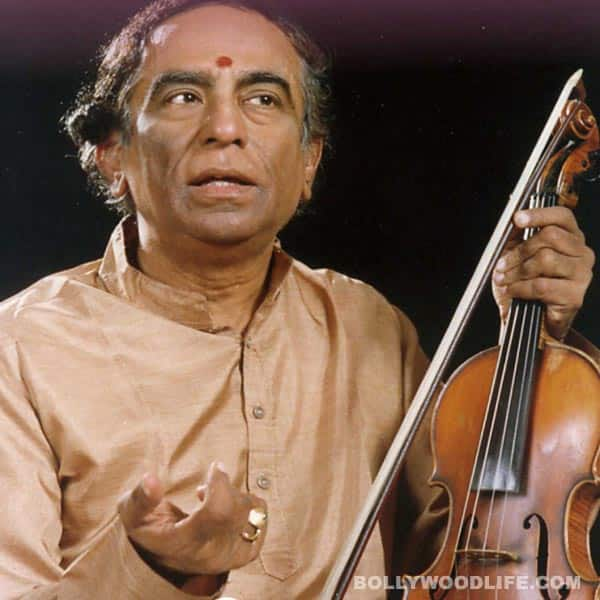 Connoisseurs and common folk mourn the passing away of legendary violinist Lalgudi Jayaraman who died in Chennai on Monday evening. He was 82 and suffered a cardiac arrest
Lalgudi Jayaraman was part of the famed trio of violinists in South India, which included TN Krishnan and MS Gopalakrishnan. He has also collaborated with the likes of Yehudi Menuhin who made no secret of his admiration for the violinist from Trichy.
Lalgudi Jayaraman who was trained by his father, the late VR Gopala Iyer, went on to accompany such musicians of repute as Chembai Vaidyanatha Bhagavatar, Semmangudi Srinivasa Iyer, GN Balasubramaniam, Madurai Mani Iyer and Maharajapuram Santhanam.
His foray into cinema in 2006, composing the score for the Tamil film Shringaram, earned him a National Award. Jayaraman was the recipient of the Padma Shri in 1972 and the Padma Bhushan in 2001. In 2008, the Music Academy honoured him with a Lifetime Achievement Award, the first in its almost 100-year history.
Among those who paid their respects to Lalgudi Jayaraman was TN Chief Minister J Jayalalithaa, who recalled his mastery over complex ragas such as Devagandhari and Neelambari. Bombay Jayashri, a devoted student, said that Lalgudi Jayaraman is one of the strongest influences in her life.
His contemporary TN Krishnan said, "It is a tragic loss to me personally and to the music world. His contribution to Carnatic music is immeasurable, especially his style and technique. There is no substitute for him." Ustad Amjad Ali Khan, who has played with Lalgudi Jayaraman, also condoled his death.
The passing of the violin maestro leaves an irreplaceable gap in the world of carnatic music.