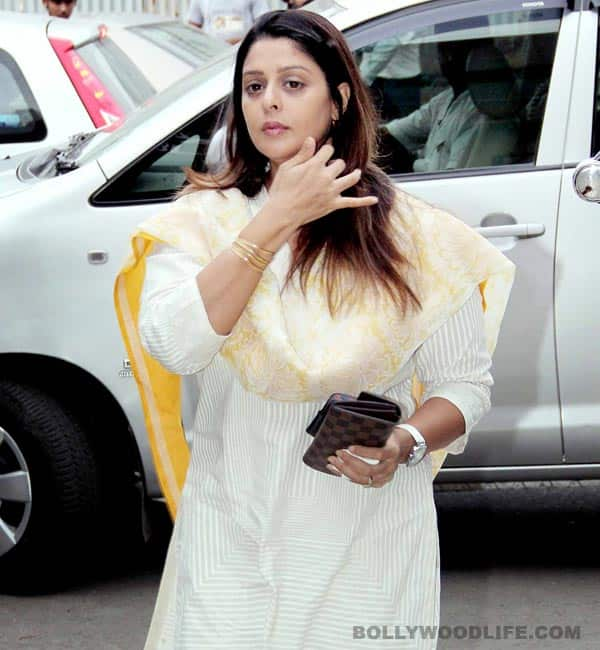 The early counting reports give  former Tamil star Nagma an edge in Meerut.
The  actor-politician Nagma, who is fighting the Lok Sabha elections from Meerut for Congress, is curently leading the vote race. The former south Indian hottie who shifted her bases to Bhojpuri cinema in the last decade or so, seems to be unaffected by the alleged Modi wave.
Nagma, who has always been an ardent supporter of Congress was offered a ticket to fight the elections from Congress which she had to turn down due to her filmi commitments. Nagma who has been in the news for being manhandled in the past during the election campaign rallies, has said that there is no such thing as Modi wave.
Recently the actor was caught in an awkward situation, in which the Congress MLA Gajaraj Singh held her hand and tried to kiss her in public during a poll campaign at Meerut. The pictures of Nagma trying to avoid the MLA in question became quite a sensation in the social media.
The results are suggesting that actor is benefiting from her film star image and has gained a lot of political mileage with her never ending list of controversies.   Looks like all the controversies are being paid off, as the sexy actor Nagma seems to be on the road to the Parliament.