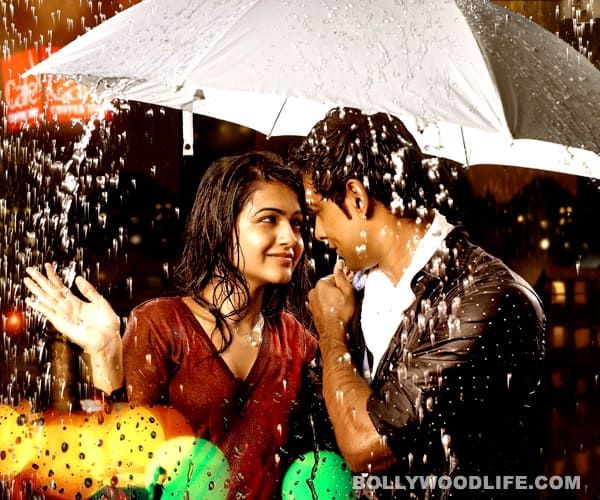 Debutant director Narayana Nagendra Rao has chosen to go off the conventional route with Maalai Pozhuthin Mayakathilae Warning: SPOILER ALERT!!!
The Tamil movie showcases a rainy day and is set in a coffee shop. And the director manages to make it a few hours of watchable entertainment. With a lean cast, Nagendra Rao has woven a screenplay linking three stories that unravel as hours pass in the coffee shop. Achu's music and the camera work of Gopi Amarnath add a lot of value to the film.
As for the story, Ajay (Aari) is an aspiring filmmaker, working hard to realise his dreams. On a rainy evening, he happens to spot Jiya (Subha) at a coffee shop and is bowled over by her beauty. Among those sitting in the coffee shop at the given time are Satish (Balaji) who comes with wife Ramya (Tejaswini) and manager (Subbu Panchu). The couple (Satish-Ramya) are not on the best of terms and are headed for splitsville. Meanwhile, the coffee shop manager has his own issues to be worried about. It is a writer (RS Sivaji) who witnesses all this.
SPOILER ALERT!!!
The director provides the twist here. During the course of the next two hours, Ajay talks it out with Jiya, while Satish manages to sort out issues with his wife with added help and advice from his manager. Jiya who leaves the place, returns soon to realise that she is in love with Ajay.
Aari needs to be praised for a job well done, while Subha plays the modern, ambitious young woman perfectly well. Tejaswini and Balaji fit the bill while Sivaji and Subbu Panju add pep to the proceedings. The director needs to be complimented for a novel attempt, but could have quickened the pace of the movie to make an even better film.
READ OTHER REVIEWS:
BILLA 2 Movie Review: Ajith all the way!