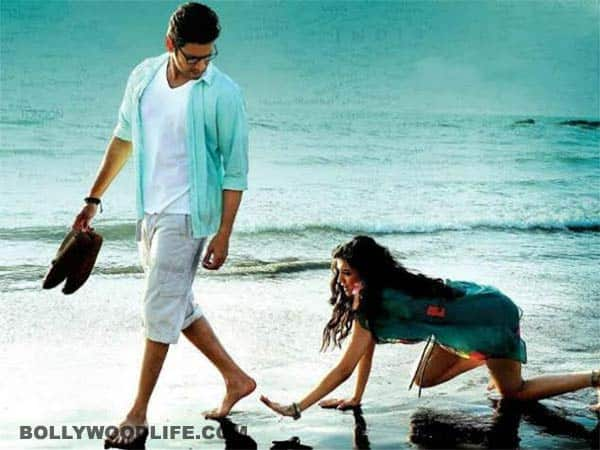 After Mahesh Babu's Nennokkadine poster was released, Samantha tweeted that she found it regressive
For Indian youth in general and Mahesh Babu fans in particular there is no god but social media and Twitter is its prophet. The latest victims of fans' ire is feisty heroine Samantha Ruth Prabhu and, to an extent,Chashme Baddoor star Siddharth. It all began when an image from Mahesh Babu's January 10, 2014 release 1 Nennokkadine did the rounds. The visual shows Mahesh Babu walking along a beach looking down upon leading lady, the newcomer Kriti Sanon, grovelling at his feet.
Never one to mince words, the fearless Samantha, naming no names, tweeted: "Saw a poster of a yet to be released Telugu film. Not only is it deeply regressive, but its point is actually that it is deeply regressive." Predictably, this drew a storm of adverse comments from Mahesh Babu fans that recognised their idol's regression in Samantha's tweet though she carefully did not name and shame the 'superstar'.
Siddharth, ever vocal on Twitter, jumped in with a series of tweets.
"Agree or disagree all you want. The moment you question anyone's right to an opinion, well that just makes you a bully, a terrorist even"
"Wash your feet & leave your hate at the door. It you don't it'll be you who loses that privilege to be part of this…left shouting. Alone…"
"It's a powerful tool Twitter, but only if it is not destroyed by ugly, hateful, false gangster confidence. Too much of that going around"
"Today's kids have immediate access to their stars through twitter. To reach out and say what they want. A 2 way street, which suddenly exists."
"I do not agree with what you have to say, but I'll defend to the death your right to say it' – Voltaire"
Around this time, the hashtag #getlostsamanthaandsiddharth began trending on Twitter. Amongst the more polite comments was "who the hell r they to comment about superstar". Samantha meanwhile, chose to ignore the cluster bomb effect of her tweet and blithely continued with the normal business of life. Siddharth, however had a final riposte up his Tweet: "People who know who they are and where they stand can't, don't and won't #getlost. Angry brainwashed mobs however, eventually do. Bye bye!"
Luckily for Siddharth, his Telugu audience is more genteel and belongs to the thinking category, not Mahesh Babu's great unwashed baying, angry, brainwashed mob. Come January 10, the male mobs will be slavering over their superstar's giant image on screen, mentally rejecting article 377 by being orgiastic. There won't be a try trouser or lungi front left in Telengana, Rayalaseema or Seemandhra. Meanwhile, the regression, as always, will continue.