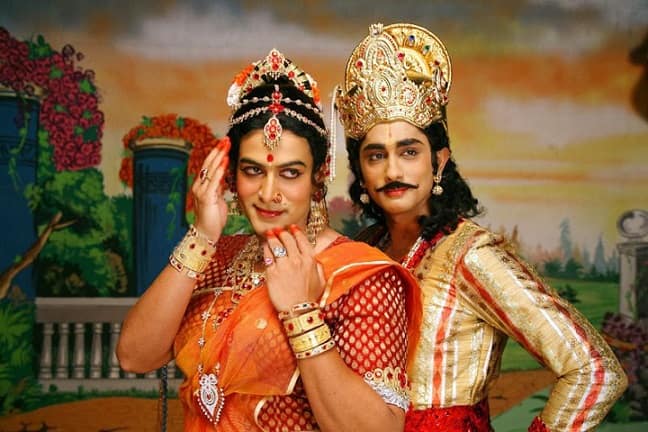 The first song from AR Rahman's musical will be revealed on July 11
Siddharth-Prithviraj starrer Kaaviya Thalaivan is showing all the signs of a classic film in making. The film's teaser garnered incredible response from public and people are eagerly waiting to catch AR Rahman's magical tunes. Directed by Vasanthabalan, Kaaviya Thalaivan tells a tale of two rival theatre artist in 1920's in Madurai. It was revealed that Mozart of Madras had turned down a Hollywood project for the film and has scored whopping 20 songs for Kaaviya Thalaivan.
The Kaaviya Thalaivan team has released Vaanga Makka Vaanga song making video recently featuring greats like late lyricist Vaalee, musical genius AR Rahman and director Vasanthabalan. Bollywoodlife gives you three reasons to watch the video:
The video gives a tour of the vibrant sets of Kaaviya Thalaivan and transports us to the old world. The making video encapsulates plenty of action happening in the sets and studio. Almost all the major members of cast and crew appear including Siddharth, Prithviraj and Vedhicka.
The making video features late legendary poet Vaalee in deep discussion with AR Rahman. Kaaviya Thalaivan was one of his last films and it is quite astounding to note that almost a year has passed since his demise. Director Vasanthbalan is seen making last minute changes to the script and extracting performance out of actors.
If not for above reasons, watch the video for AR Rahman in action at his studio busy composing the song Vaanga Makka Vaanga. Also there is a surprise for Rahmaniacs at the end of the video. Yes! the single would be released on July 11. So get ready to be drenched in Rahman's magical tunes.
Watch making video!