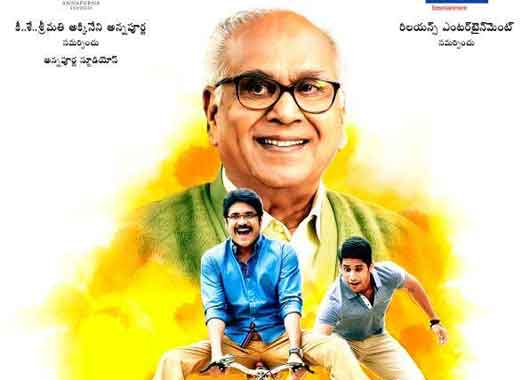 The new trailer featuring Samantha is creating a positive buzz for ANR's Manam.
The makers of  much talked about Telugu film  Manam which brings together three generations of actors from the same family ­– ANR, Nagarjuna and Naga Chaitanya, released its new trailer yesterday. The trailer showcases Samantha's constant blabbering about a guy called Nageshwar. The bubbly chick who is being paired opposite to Naga Chaitanya again after the bumper hit Ye Maaya Chesave, seems to be in full swing with her role in Manam. The trailer which also displays short flashes of the late ANR, Nagarjuna and Naga Chaitanya, is quite fun.
Samantha seems to be playing the role of mental patient, who just can't stop talking about a certain Nageshwar.  The trailer accompanied by peppy music poses the question to the viewers – Who is Nageshwar Rao?
Late ANR's last film Manam is said to be an epic drama which spans over 100 years and talks about eternal love. With Nagarjuna roping in Amitabh Bachchan to play a cameo in the film and trailers generating positive response, Manam is eagerly awaited by the cine-goers along the world. We will have to wait for the movie to hit the screen to know more about Samantha's Nageshwar obsession.